Karl Lagerfeld joins the Suede 50 celebration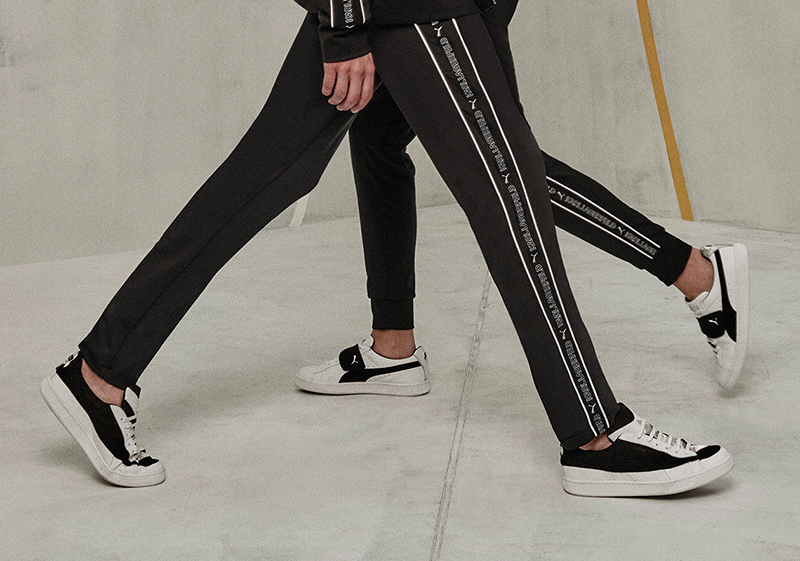 PUMA's had a crazy busy last year as they celebrated 50 years of the PUMA Suede. Locally, we've seen several collaborations pop up and today, they add two more to the collection. After Bobbito, XLarge, and Santa Cruz, PUMA works with fashion icon Karl Lagerfeld. Over the last couple of decades, Lagerfeld has worked with brands such as Balmain, Fendi, Chloe and countless others. For PUMA, Lagerfeld created two unique Suede models done in a monochromatic palette. The first is done in white with a black form stripe and removable sunglasses laced on top of the laces. A co-branded logo can be found on the tongue and Karl's logo is seen on the shoe's heel.
The second pair takes inspiration from a tuxedo, with the black/white pairing with a tie and collar running down the tongue. A cartoon image of Karl Lagerfeld can be seen on the heel to complete the Suede's updated look. Both pairs drop today, January 8th, across all Sole Academy branches. Each pair retails for Php 7,990.