Here's a rundown of the free classes this Saturday at the PUMA #DoYouHour
We're a couple of days away from the first-ever PUMA #DoYouHour and you might be wondering — what's going to happen at the respective gyms? As mentioned by the PUMA Women ambassadors, there will be 10 different gyms offering 10 different classes happening all over Metro Manila. It's the perfect way for women to try out different workouts that they may not be inclined to trying out on a regular basis. To add to the workouts, PUMA enlisted a solid roster of Instructors to conduct these classes FOR FREE. Yes, that's right, all of these classes are free and there are still some slots available for the classes. Here's a rundown of the classes still available: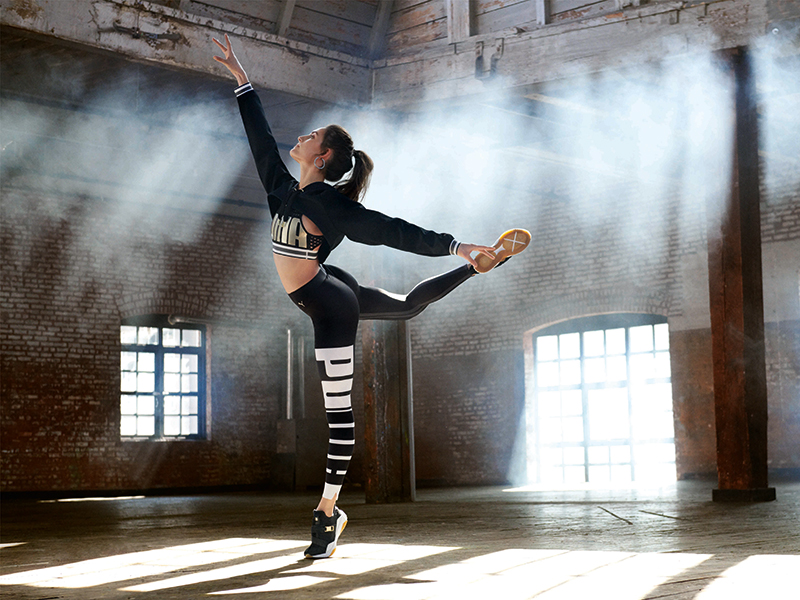 SEXY VIXEN FLOW – Fitness Revolution by Elite Aerial Arts

ABS-CBN Vertis Tent, Quezon City

Turn it up and Dance Like a Vixen! Get ready to unleash your inner sexy as you dance the calories away !

CROSSFIT – CrossFit Katipunan

10 Esteban Abada St, Loyola Heights, Quezon City




CrossFit is a strength and conditioning program that delivers functional fitness that incorporates movements from various modalities, like gymnastics, rowing, weightlifting, powerlifting, running, yoga, plyometrics, calisthenics, strongman, high-intensity interval training, Tabata, circuit training, etc. Simply put, it is the fastest and most efficient fitness program in becoming functionally fit.

BURN – Fitness First Eastwood

Ground Floor, Techno Plaza One, Eastwood City, Bagumbayan, Quezon City,

BURN will give you a day-long metabolism boost. This is due to the fact that we consume more oxygen during intense activity than in slower, steady-state exercise. This in itself can increase post-exercise metabolism, and means that we continue to burn calories long after exercising (EPOC effect).

FLAMINGO: ATHLETICA – F45 Training Mall of Asia

Blue Bay Walk, Diosdado Macapagal Blvd. corner EDSA, Pasay

Get leaner, faster and more agile in an F45 minute cardio session that will have you sweating and gasping for air. Meanwhile, you will be wondering how the time went by so quickly. It's team-based, intense and a great way to rid yourself of over calories!

SAMBA FITNESS – Anytime Fitness BHS

B6 Building 2/F, 11th Ave, Bonifacio High Street Taguig, 1634

Samba Fitness is a fun Brazilian samba dance fitness program characterized by a rhythmic and non-stop coordination of movements, working up the whole body. At the core of this work-out is rhythm. Movements are dictated by the rhythm and character of the music.
POUND FITNESS – Anytime Fitness Glorietta 5

Glorietta 5, Ayala Ave Level 2, Makati, 1630

POUND is world's fitness cardio jam session inspired by the energizing, infectious, sweat-dripping fun of playing the drums.

POWER HOUR YOGA – Beyond Yoga Alabang

Westgate Center, Filinvest City, Filinvest Ave, Alabang, Muntinlupa


Power Yoga is a challenging class that will push your practice towards its fullest potential through long-holding and advanced poses, as well as a greater number of vinyasas. Focusing on strength and flexibility, it is a vigorous class guaranteed to make your heart race. This style is suited towards those who prefer a more fitness-based approach to yoga.

STRETCH n' SCULPT + HIIT – Rockwell Atletica

2/F 38 Rockwell, Rockwell Center, 38 Rockwell Dr, Makati 1209

Lengthen, tone and sweat everything out with this fat-burning workout. With the assistance of bands, amp your workout more!

SYNRGY 360 – Kerry Sports Manila, Shangri-la Fort – FULL


30th Street corner 5th Avenue Bonifacio Global City, Taguig City
Synrgy 360 is a Dynamic Group Circuit Training Class that is anything less than BORING! The Synrgy 360 creates energy and motivates participants of all fitness levels. You will focus on cardio, strength, endurance, and agility all in a 1-hour workout.

BOOTY BOOT CAMP – Obstacle Sports Factory BGC – FULL


1238 Gen. Jacinto St, Makati City


Experience a series of challenging physical "boot camp"-style activities while being timed. Test your speed and endurance by running, climbing, jumping, crawling, and balancing elements.
To join these classes, log on to https:/bit.ly/DoYouPH_Reg now before all the slots are gone.