SALE ALERT: THE PLAYGROUND PAYDAY SALE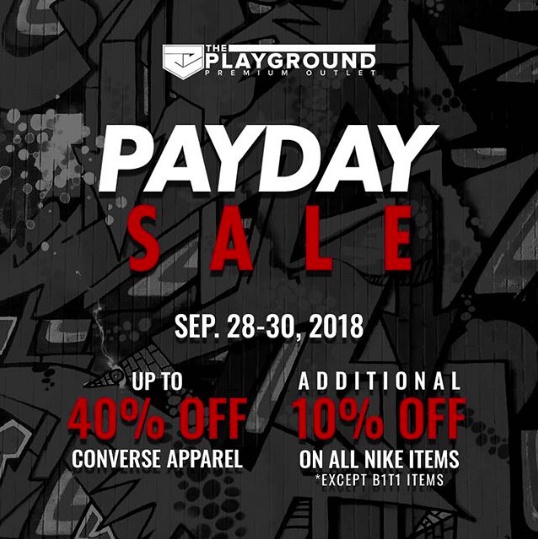 Thank God it's Payday Friday! While we all want to blow off some steam this weekend, our good friends at the Playground Premium Outlet is running a special Payday Sale. From September 28 (today) til the 30th, you can get up to 40% off on all Converse apparel. You can also get an additional 10% off on all Nike products in store (except for products at the B1T1 section). But if you're not in the market for these brands, there are a lot of other products available at the Playground at good deals.
Make sure to be there early before all the good deals are gone!