UNVEILED: Nike unveils the KD12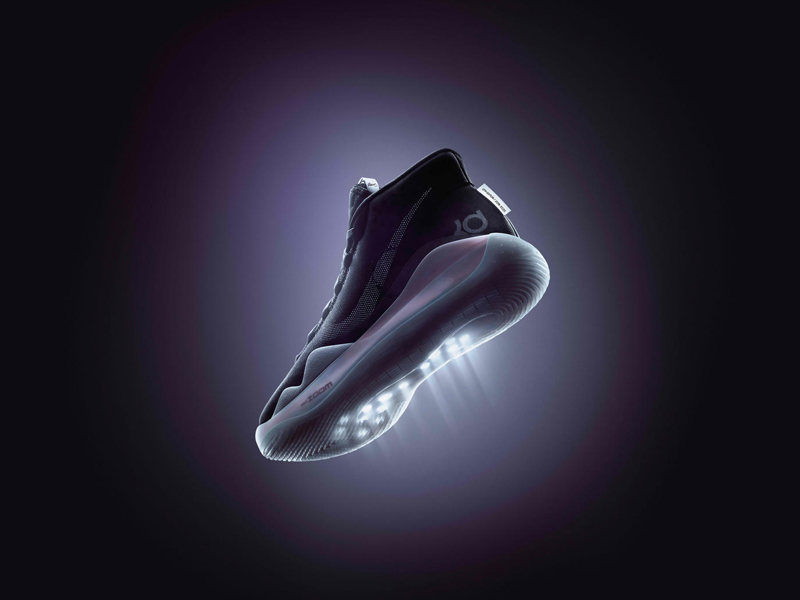 If you look back at every KD signature shoe, you know what KD wants a balance of comfort and responsiveness. The latest signature shoe, the KD12, looked at shoe construction and zoned in on the strobel.

"It's one of the unsung heroes in footwear," says Leo Chang, Senior Creative Director for Nike Basketball Footwear. "The strobel isn't approached differently other than how it's been done over the last few decades. And yet it's literally what separates your foot from the cushioning."
With traditional construction, the strobel disconnects the athlete from the shoe's responsive cushioning. Nike now stitched the full-length articulated Air Zoom bag to the upper.
The Strobel
WHAT: A thin woven textile that traditionally sits beneath the sockliner and above the midsole
WHY: It provides structure, support and shape for the upper
The new Air Zoom bag works pretty much like the Kyrie 5 as it moves and flexes with the movement. Nike also created an Air unit for ever half-size from 3.5 to 18 (KD's size) for a most personal fit for every size person wearing the new shoe. The KD12 is set to release April 6, just in time for the Playoffs.
A sketch of the KD12 from Chang