The Nike LeBron Hypercourt gets a facelift in time for the King's Return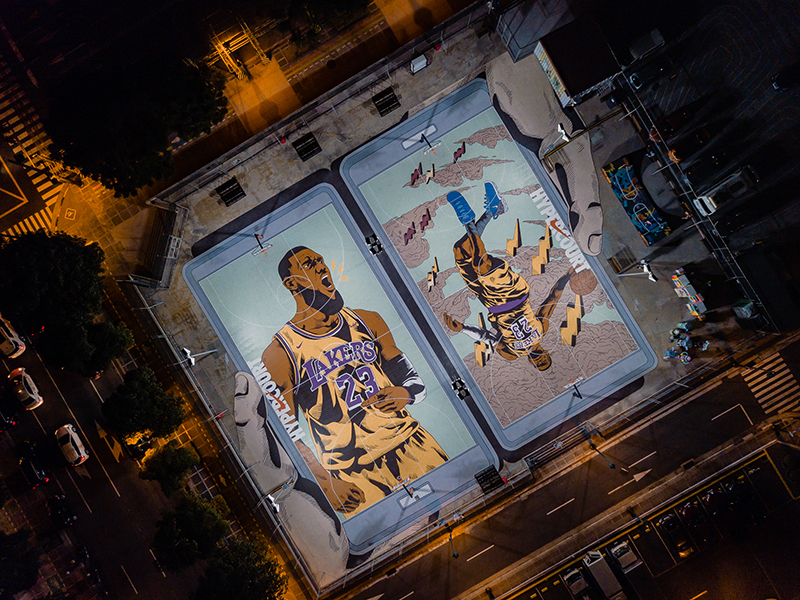 We can't wait for the Return of the King (James).
After launching the Nike Hypercourts around the metro back in 2017, the Nike LeBron Hypercourt in BGC finally got its makeover. As LeBron changed area codes this past summer, it was only right for Bron's court to trade in the wine for more gold to reflect his new hometown. The two courts in Taguig still feature the same pose but now seen sporting the yellow Lakers Icon Edition unis he debuted in last October.
The Lakers have been in a bind as of late but James is expected to return soon as he has been cleared for full-contact drills. It'll be a matter of days until we see the King back on court. Until then, drop by the Nike LeBron Hypercourt in BGC to see the updated masterpiece by Arturo Torres.