The Nike Daybreak SP just might be your next go-to sneaker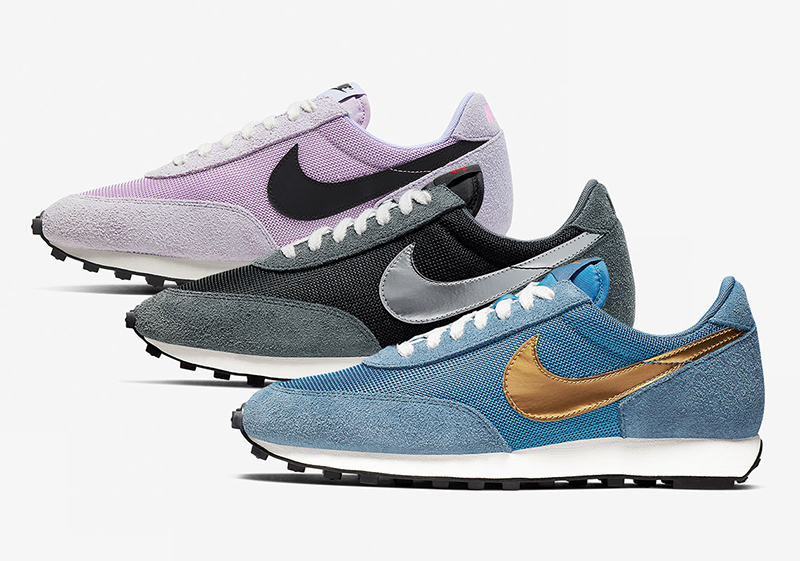 I've always been a fan of retro runners. Not only do they bring a lot of nostalgia from the brand's early history, most retro runners are the comfiest shoes you can ever wear on the daily. As much as I love MJ as the next guy, if given a choice to wear an Air Jordan vs a retro running sneaker, I'd pick the latter any day.
While we have seen the Cortez and most recently the Tailwind make a comeback this season (ok, the Cortez is there all year long), Nike Sportswear decided to bring another classic sneaker that was recently retroed by Jun Takahashi for UNDERCOVER — the Nike Daybreak SP. Although the Undercover edition features new embellishments, the Daybreak SP just might be your new shoe of choice. Using a mix of suede and mesh on the shoe's upper, the new Daybreak SP comes in three colorways that's sure to work with any fit you've got lined up this season. To add some flash into the sneaker, a contrasting Swoosh, be it a black Swoosh on pink or the metallic silver and gold against black and blue respectively, the Daybreak SP is sure to break necks wherever you may be.
The Nike Daybreak SP drops today, August 11, at Sole Academy (BGC) and will retail for Php 4,995. The limited pack will be available to all SA Gold Coin holders from 12nn to 1pm then will be open to the public from 1pm onwards.