The Mamba Mentality Continues with the Zoom Kobe 1 Protro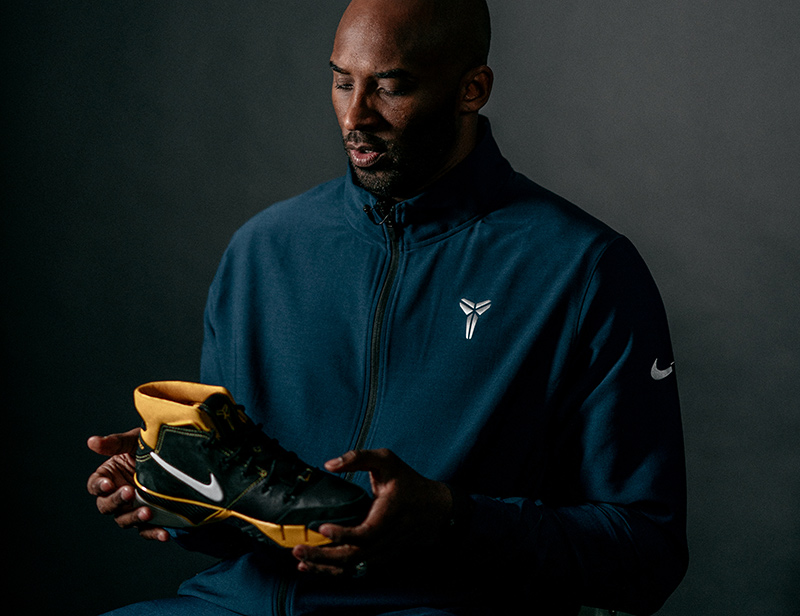 I thought this dude said goodbye to basketball?
But kidding aside, a world without Kobe Bryant wouldn't really be a world worth living in. Even though Kobe is enjoying year 2 of retirement, his focus and promise to improve the next generation hasn't subsided.
A lot of us have been waiting for his Nike retro line to surface, especially with his signature series being one of the most popular in the country (believe me, Kobes still sell better than KDs or LeBrons to this day). When Nike approached Bryant about the idea of doing a retro line, he wasn't too "cool" with it. "It just didn't fit right with everything I stood for, with the Mamba Brand," says Bryant.
But because Kobe stands for improving the game, the coined the concept of Protro. "Protro is about evolution and improving on things that were," says Bryant. "I wanted to build a business that wasn't just based on things I have done in the past. It is important that the brand stands for performance and that everything we do is innovative, even if we are releasing shoes from the past they still must be built on performance."
Sure, most retros should be able to withstand the rigors of today's game, but with the athletes forever evolving, shoes should also be able to cope with that progression. Over the last few years, Nike Basketball and Kobe Bryant have been working on the Zoom Kobe 1 Protro.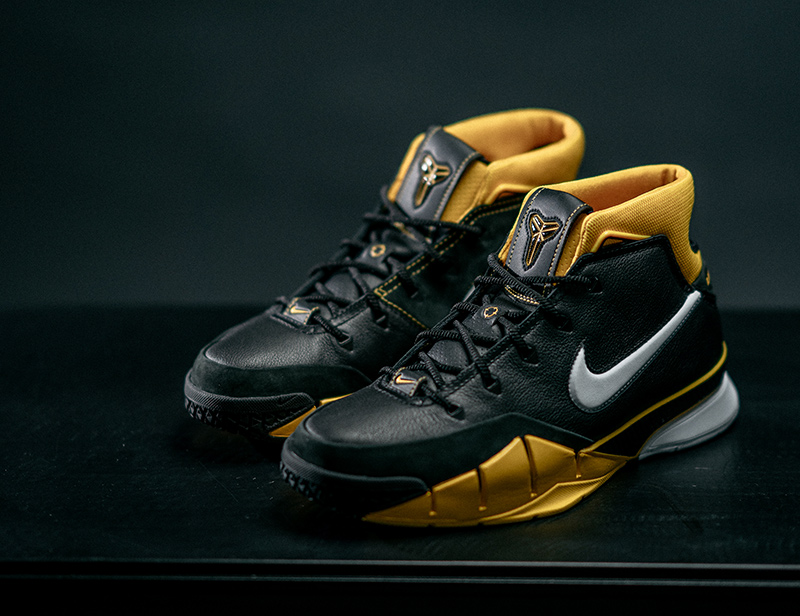 This updated version of the Zoom Kobe 1 carries the same aesthetic but has been upgraded with 2018 technology. The result is the translation of the shoe Bryant famously scored 81 points in on January 22, 2006, to the performance needs of today. Though the shoe looks a lot like the original article, the Nike team focused on reducing weight and eliminated pieces from the original that were no longer needed.
What we are pleased to know was that Nike has improved the cushioning on these Protros. Zoom Air has evolved tremendously and now works with this version of the Zoom Kobe 1. To improve the ride, the team eliminated foam and decreased the size of the carbon fiber shank to create a more engineered feel.
DeMar DeRozan, known for his Kobe PEs and retros, actually wore the Zoom Kobe 1 Protro a couple of weeks back. We didn't really take notice, but true to the ethos of the Protro, the shoe held up for DeRozan, with him tallying a 21/7/6 clip and the W for the Raps. Expect to see DeRozan wear the Protro again tomorrow, when the Raptors face the Knicks.
The Nike Zoom Kobe 1 Protro drops on February 17. Stay tuned for more info for the local release details.