Round 2: Nike releases another City Edition for the KD X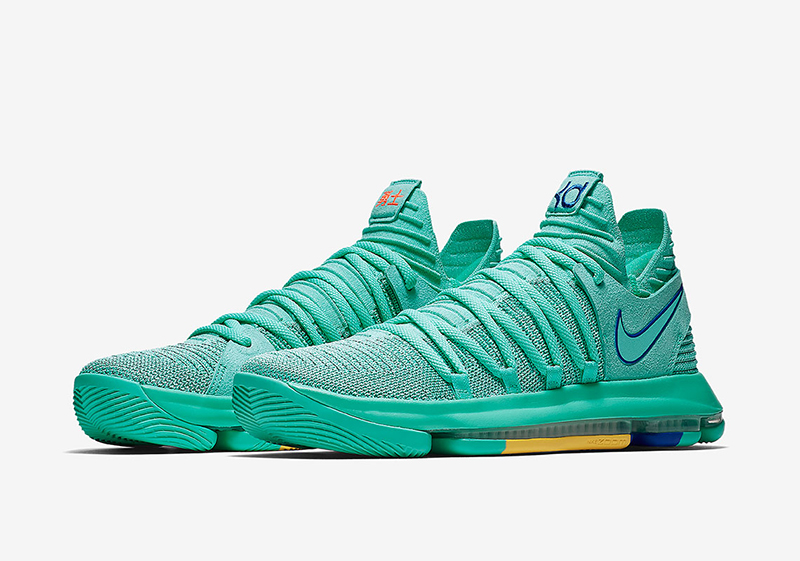 With Nike Basketball taking over the role of outfitter for the League, Nike's done a good job so far for its first year. Introducing several versions for the kits (Icon, Association, Statement and City), footwear definitely followed suit for its key players. Kevin Durant had his City Edition shoe drop last January and we're now getting an alternate version this week. Doing an inverse set of colors found on the uniform and the first shoe, this City Edition uses hyper turquoise as its base color with the Warriors' colors found on the outsole for contrast. Chinese characters are found on the right tongue while the KD logo is on the left.
The Nike KD X 'City Edition' v.2 is now available at Titan and retails for Php 7,645.