READY FOR YEAR 16: NIKE UNVEILS THE LEBRON 16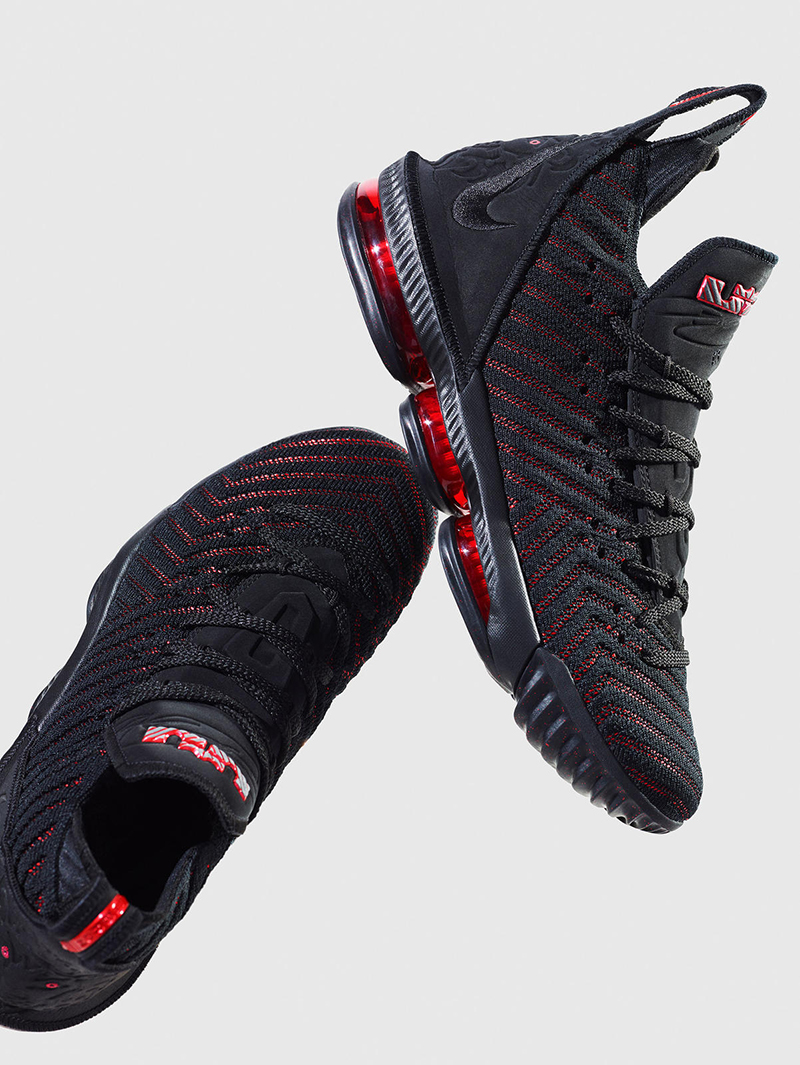 After featuring the LeBron 16 '1 Thru 5' last Friday, Nike Basketball officially unveiled the LeBron 16 this past weekend. Over the last 15 years, we've witnessed James' athletic ability, relentless work ethic and maturity. For Nike designer Jason Petrie, it creates a series of evolving challenges, not least of which is the four-time MVP's constant need for balancing support and weight in his shoe.
For the 16, Petrie and company realized that the knit on Bron's signature shoe will evolve as Lebron evolves. The new knit is strong enough to contain LeBron and successfully reduces any layers that could slow him down.
The LeBron 16's key feature is the Battleknit 2.0 – an evolved version of the scalloped knit featured on the Lebron 15. Its structure increases tensile strength and it has an elegant finish matching James's current style.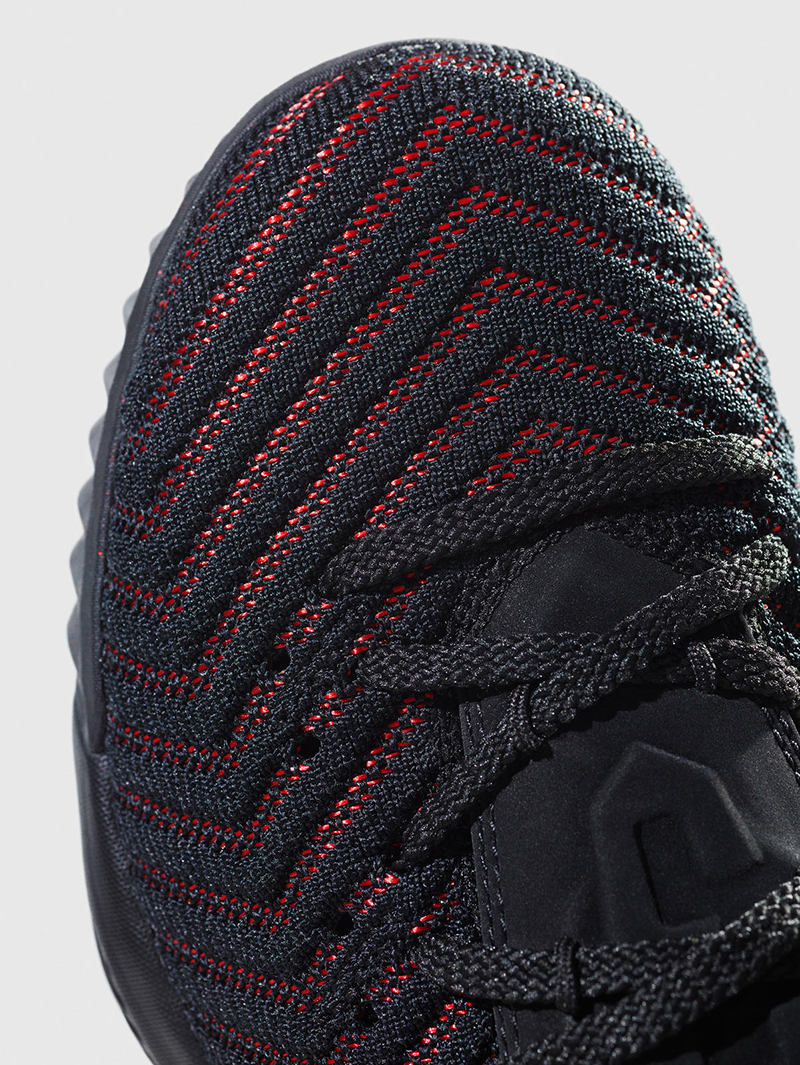 One thing that we've noticed (that I'm sure a lot of ballers would appreciate) is the shoe's height. As per LeBron's request, the 16 has a lower collar, helping you and James move more freely.
"The first thing we wanted to do was get a little lower in the cut of the shoe," says James. "I wanted to get a little faster, ride a little bit closer to the court and be a little bit more dynamic."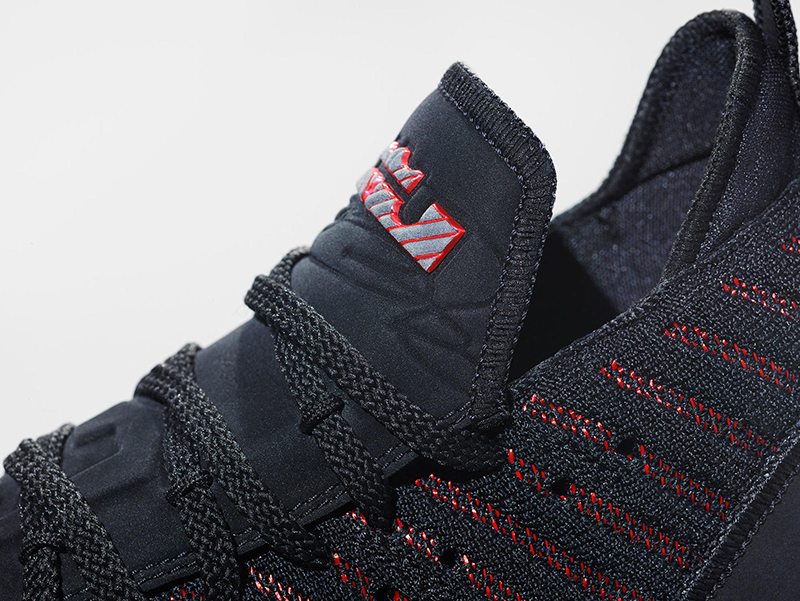 They've also added a new gusseted leather tongue. allowing for seamless entry into the shoe. Similar to the 15, we're getting a Max Air/Zoom Air cushioning platform.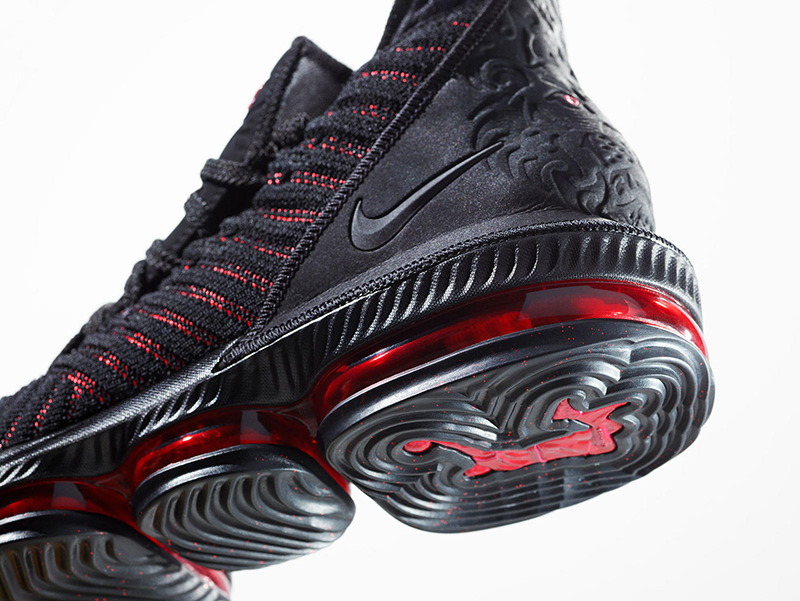 "LeBron liked the cushioning so much last year that we just focused on refining it," says Petrie. "For this addition, we removed the tendril that connected the forefoot to the under-toe bag, and instead included an outrigger to create some additional support to complement the lower height."
The "Fresh Bred" launch colorway of the LeBron 16 will be available on September 29 for Php 9,895.