Closer Look: Nike React Presto 'Chatty Matador'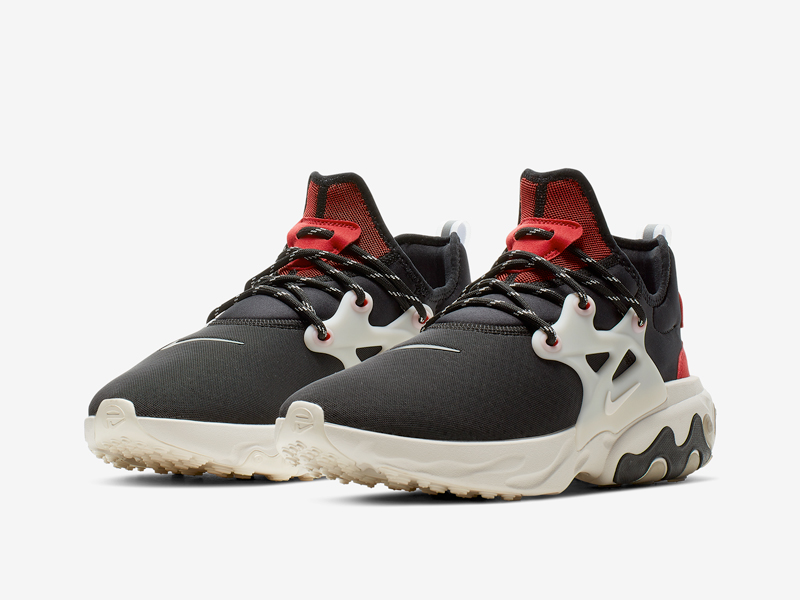 How can you make a classic even better? The quick answer would've been adding React to it. But there's so much more to it when Nike recently released the latest iteration of the Presto, the Nike React Presto.
When Nike first released the Air Presto back in 2000, it was all about the fit. Dubbed to be the "T-shirt for the foot", the Air Presto came in t-shirt style sizing, running from XS to XL. The shoe also came with quirky nicknames instead of calling them by their colorway. Just like its predecessor, the Nike React Presto is all about the fit, now witih superior tooling and its form-fitting upper.
As the name suggests, the Nike React Presto features React cushioning underfoot, making it the most comfortable Presto ever made. The fluid, organic midsole design was tuned precisely for the Presto. The eyestays at the heel and tongue provide additional lacing options for the updated sneaker. Nike brings back two classic colorways from the original line – the Brutal Honey and Rabid Panda. New characters take the stage with this release, such as the Chatty Matador (this shoe), Psychedelic Lava, Breezy Thursday and Witness Protection. The Chatty Matador features the same colors you would see on a matador – Black and red (signifying the muleta). The new character can be found on the shoe's insoles.
The Nike React Presto 'Chatty Matador' and Psychedelic Lava are set to drop on May 16 for Php 6,295. Expect to see the Nike React Presto to be available at Sole Academy, Commonwealth and Nike Park.