Out Now: NIKE LEBRON 16 'I PROMISE'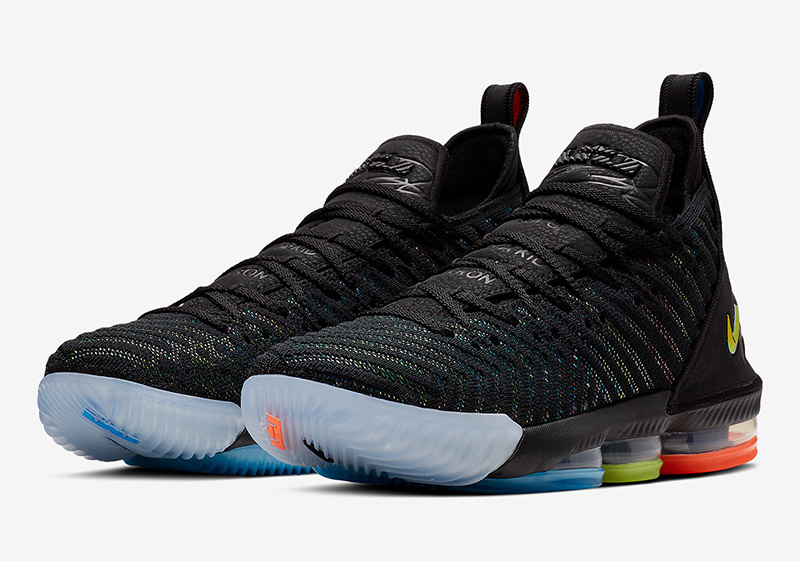 It may not be the smoothest starts in recent memory, but LA fans will take it. LA's loving the LABron era so far and the team's slowly coming together. Footwear-wise, Nike Basketball released James' latest signature shoe, the LEBRON 16. So far, we've seen 4 colorways – the  1 Thru 5, Fresh Bred, SFG, and King. Yesterday, Nike released the 5th commercial colorway, this time inspired by the city of Akron and the school he founded.
After a long and grueling season, LeBron continued to put in the work during the offseason. Aside from changing zip codes, James also founded the I Promise School, a school he built for his hometown of Akron, Ohio. The new colorway is done with black BattleKnit 2..0, with most of the school's colors found on the shoe's outsoles.  Similar to the previous releases, the are are details that are unique to each colorway. 'Just a Kid from Akron' is debossed on the shoe's throat while his signature and LJ logo occupies the tongue.   'WE ARE FAMILY' and LeBron James Family Foundation are found on the shoe's heels. Lastly, LJFF graphics are also printed on the shoe's insoles.
The Nike LEBRON 16 'I Promise' retails for Php 9,895 and is now available at Titan (Fort/Conrad/Vertis/Titan22.com).