NSW just unveiled new concept-driven collections and we're loving it
Earlier today, a new React-based shoe made its rounds on the innernets which piqued our interest. Upon first glance, the shoe looked a lot like a Footscape hybrid fused with React. There however was THE10TH tag found on the heel which got people wondering – was this a follow up to 'The 10″ or is it something entirely new?
Apparently, the shoe is part of a new collection that celebrates Nike's legacy in experimentation, utilitarian problem-solving and vanguard style. These new collections – N. 354, THE10TH and D/MS/X are all fresh new silhouettes with key aesthetics worth noting.
N. 354 champions Nike's legacy of experimentation
Nike's DNA (Department of Nike Archives) features numerous prototypes, some of which attempt to solve athletic problems. Most of these evolve into being carried out onto several silhouettes, while there are some that take more than a decade before bearing fruit (aka Shox).
Now, the DNA serves another purpose: the starting point for N. 354. These prototypes spark new ideas that explore and push the boundaries of footwear design. These represent the past, present, and future, the mark encourages an unapologetic celebration of raw ingenuity.
Co-founder Bill Bowerman's pre-Nike history gets a contemporary filter
Bill Bowerman (yes, that Bill Bowerman) used to serve in the 10th Mountain Division of the US Army. That group specializes in conquering mountainous and arctic conditions. This spawns THE10TH – silhouettes inspired by utility and outdoor know-how. As seen here, the Sertu, these new silhouettes take on clear, functional features to deliver solutions to the rugged realities of everyday life.
Finding New Form on the Fringes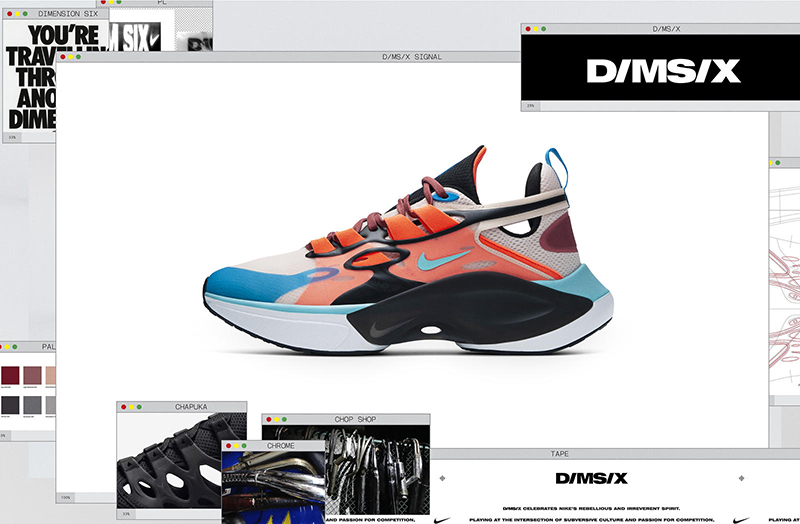 Lastly, there is the D/MS/X. Nike looks to the insersection between the rebellious spirit of sport and the defining tenor of the time can shake up an industry. To keep Nike where they're at – the D/MS/X looks to the fringes of sport for inspiration and remixes classic and new silhouettes to find cutting-edge aesthetics rooted in the now.
Stay tuned for more information with regards to Nike's new concepts. Expect to see these three collections in the near future.