Nike welcomes July with the return of the Air Barrage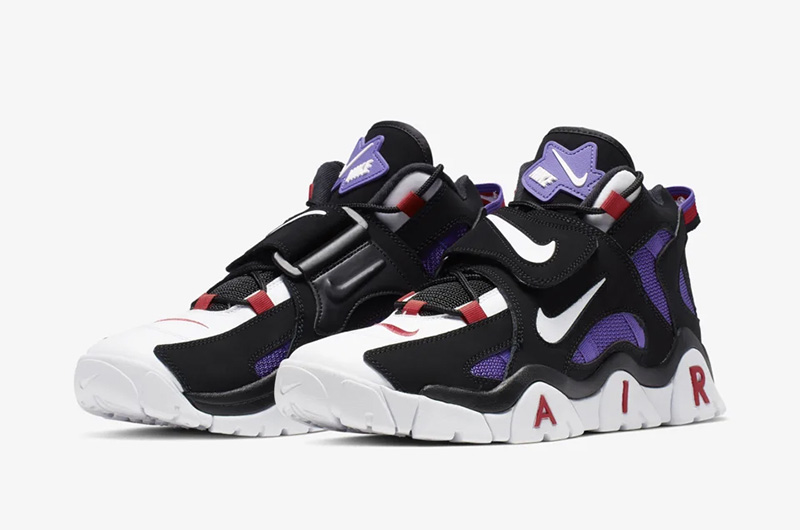 I've said time and time again, the '90s was the golden era of sneakers. If you look back at our most recent sneaker history, a lot of the '90s silhouettes are making a comeback across all brands. For Nike, the '90s were all about the big and the bold, in-your-face designs. From the huge AIR on the More Uptempo to the bug-eyed Zoom Flight 95, Nike put out all the stops. Another interesting note from the '90s was the popularity of turf trainers.
With athletes such as Deion Sanders, Bo Jackson, Randy Moss, and Marshall Faulk ruling the gridiron, turf trainers looked so fresh even off the pitch. So much so, some of us even balled in them back in the day. Today, Nike Sportswear brings back the Air Barrage. The shoe was worn by Faulk around '96 and the AIR branding on the midsole as well as the huge midfoot strap made the shoe stand out. With the Raps winning the Larry O'B last June, Nike brings the 'Hyper Grape' colors to the forefront as an homage to to the 6ix.
The Nike Air Barrage Mid QS 'Hyper Grape' is now available at Titan and Sole Academy for Php 7,645. You can purchase the shoe now via Titan22.com.