Nike SB is back and you know where to get them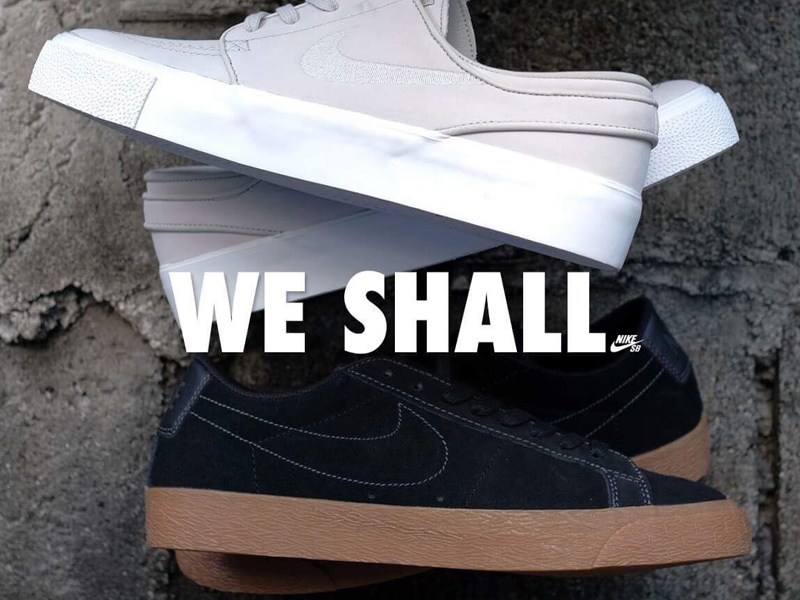 With the announcement of the return of Nike Skateboarding into the market the other day, weLegendary is releasing two favorites from the SB range. First up, we have the retooled Blazer, now made for skating. The suede and leather upper has additional support with the rubber toe tip. The vulc soles tie it all together, while providing that low to the ground fit.
Back when Nike SB first dropped in the PH, the Stefan Janoski was the runaway hit from the bunch. Today's release is a little different from his first signature shoe. The Zoom Stefan Janoski High Tape Deconstructed keeps it 100 by staying true to its essence and keeping only the premium materials intact. One glaring difference between this and the classic Jano is the absence of the contrasting line found on the vulc sole, giving the illusion of a higher tape.
The initial return offering of Nike SB drops today, March 3rd, at weLegendary Kamuning. The Zoom Blazer Low retails for Php 4,195 while the Zoom Stefan Janoski HT Deconstructed retails for Php 5,795.
As an added attraction to today's release, weLegendary decided to "open" their stockroom for everybody. Classic SB silhouettes will be available today — Tiffany Dunk Highs, Nontourage SBs, Digi Camo and Obsidian Janos, name it, it must be there. That alone should get you out of bed and headed to Kamuning.