Nike and LeBron go back in time for this LeBron 16 Low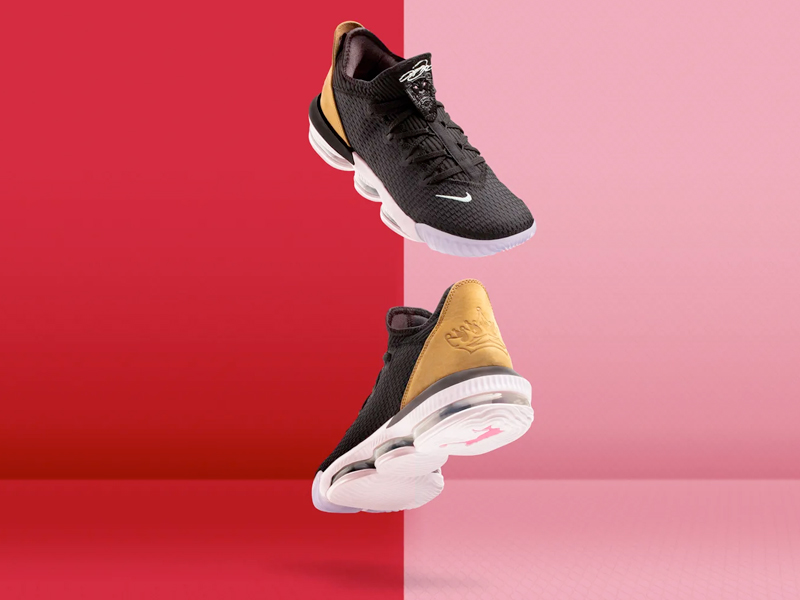 The year was 2003 and LeBron James was headed to the A. Right around the same time, ATL's Outkast released a double album dubbed the Speakerboxxx/The Love Below. The duo won Grammy's Album of the Year for this one and LeBron made it his anthem as he entered the League that Fall. The guys over at Nike Basketball took that inspiration and applied elements of that to the LeBron 16 Low. The 'Soundtrack' 16 Low is the first low top of this year's signature with a wide release and they drop today. We unboxed the sneaker last night and there's a lot of details that make this a pretty awesome pair. Aside from the Lion logo making its return on the tongue, the lace tips, insole, LJ logo and the Dunkman all feature contrasting colors, just like the Speakerboxxx/The Love Below album cover. The lasered crown on the heel also imitate the duo's logo, truly making it a nice tribute. Lastly, the Max Air/Zoom Air combo makes for the shoe's cushioning.
The Nike LeBron 16 Low 'Soundtrack' drops today at all Titan stores and retails for Php 8,095.