New Colorway Alert: Nike releases two new colorways for the Air Max 270 React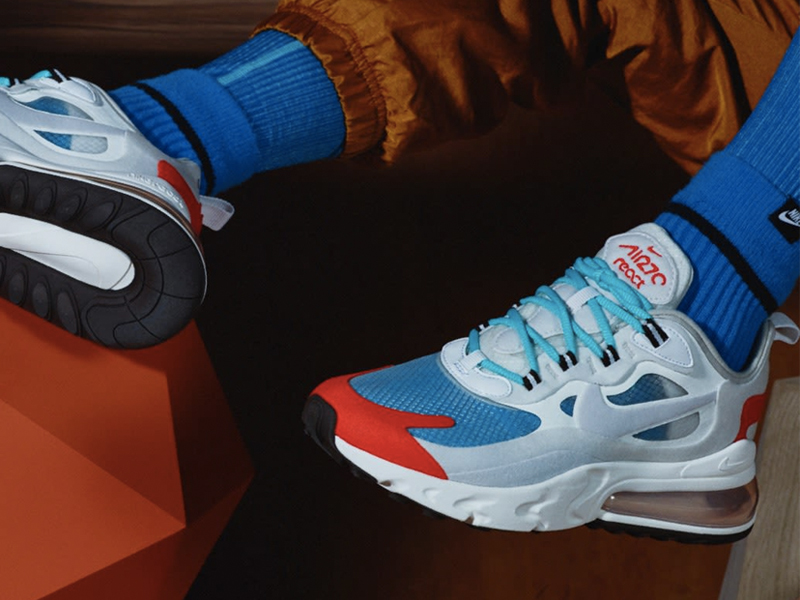 Earlier this month, Nike Sportswear unveiled their latest, new age hybrid – the Air Max 270 React. The shoe boasts of Nike's most superior cushioning platforms – Nike Air and Nike React. Today, Nike adds two more colorways to their latest silhouette. While the lead colorway took inspiration from the Bauhaus movement, the new colorways take inspiration from Mid-Century Modern Art and San Francisco's psychedelia.
Air Max 270 React 'Mid Century'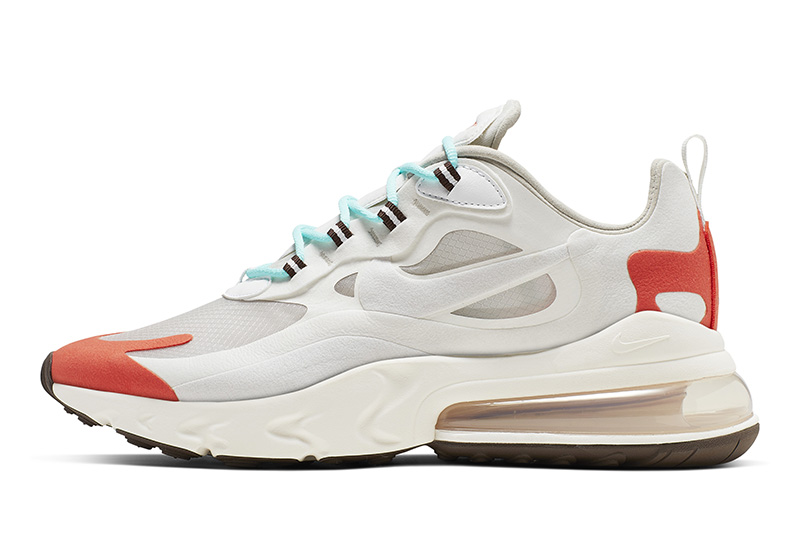 The Air Max 270 React 'Mid-Century' goes for more clean lines and subtle color-blocking, with pops of Team Orange on the toe and heel set against its leight beige chalk-like upper. While the BAUHAUS went for big and bold colors, the Mid-Century design movement (1933-1965) was characterized by simplicity, democratic design and natural shapes. Lastly, the teal laces and modern art style insoles complete the shoe's look.
Air Max 270 React 'Psychedelic'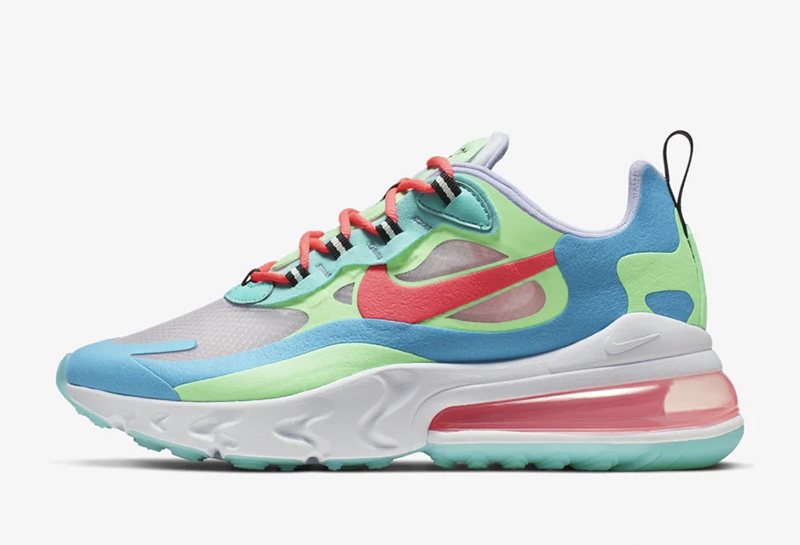 If the 30s to early 60s was all about clean lines and simplistic designs, the trippy psychedelic colors represent the 60s. From electric sunset to dancing flowers, the fun colors of this 270 definitely crossed the lines between the consciousness and the subconscious. Just like the 'Mid-Century' 270 Reacts, the Psychedelic 270 React comes with its very own hippie-style graphics on the insole.
The Nike Air Max 270 React 'Mid-Century' and 'Psychedelic' are now available at select Nike Park stores and Sole Academy (Psychedelic). The Nike Air Max 270 React retails for Php 7,645.