MORE AIR: THE NIKE AIR MAX 97/ BW COMES IN THREE NEW COLORWAYS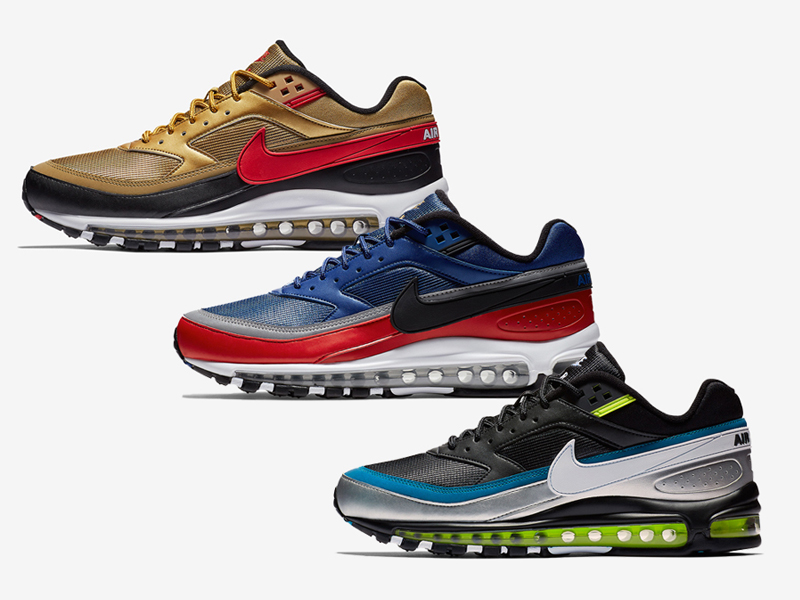 Earlier this year, Nike Sportswear released their 2nd collaboration with English grime artist Skepta in the form of the Air Max 97/BW. Bringing together the 97's full-length visible Air with Tinker's Air Max BW upper, the shoe garnered a cult following pretty much like the rapper they partnered with. Last September, Nike released a pair of 97/BWs, this time mashing up colorways we normally associate with the OGs.
This holiday, Nike Sportswear brings out three new colorways for the Air Max 97/BW. The three colorways take cues from their mother silhouettes, creating new iterations fit for today's sneaker aficionado. The first colorway resembles the Metallic Gold 97s, down to the use of red as an accent. The Deep Royal Blue 97/BW on the other hand takes inspiration from a familiar BW that dropped not too long ago for the US Olympic Team. Lastly, the third 97/BW again takes on the key colors from one of the OG 97 colorways. The Nike Air Max 97/BW holiday collection is now available at Sole Academy (BGC), with each pair retailing for Php 8,545.