Looks like the Zoom Kobe 1 Protro "Final Seconds" drops tonight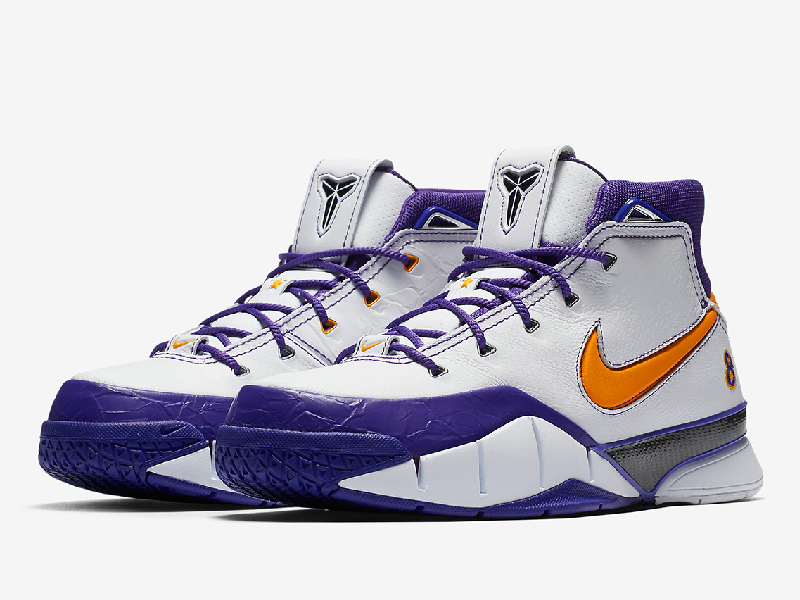 As we featured a couple of days ago, Nike's Art of a Champion kicks off this weekend with the release of the Zoom Kobe 1 Protro. Some of you might be too young to recall, but Kobe Bryant wore his Zoom Kobe 1s during the 2005-2006 season and were up against the Phoenix Suns in the First Round. As the Lakers were trailing in the final seconds of the game, Bryant hits a shot to send the game into overtime and eventually the game winner at the buzzer. To commemorate that moment in NBA history, we're getting the Zoom Kobe 1 in a Lakers colorway. "8" is embroidered on the heel, a nod to his jersey number before switching to 24 the following season.
From the looks of it, Titan is releasing the shoe midnight tonight. Earlier this evening, Titan posted the Art of a Champion artwork for the Zoom Kobe 1 Protro "Final Seconds" on their Instagram account. My guess is as good as yours, and it could either be an online release, or a chance to join an electronic raffle, or those raffle stubs with the Kobe purchase might just come in handy, who knows! But like any coveted release, it's always best to stay up late tonight to learn more about how you can pick up a pair.