Kyrie's There For You: Nike KYRIE 5 'FRIENDS'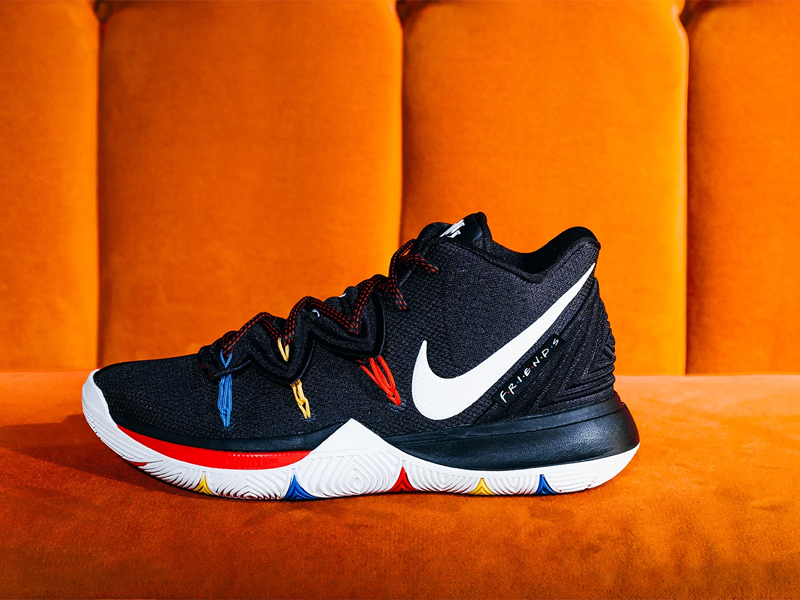 While Kyrie's season may be over, that doesn't mean the successful run of his signature series has to end too. Nike took inspiration from one of Kyrie's favorite sitcoms growing up, Friends. Kyrie has the Friends logo tattooed on him as a reminder of loyalty and camaraderie with his teammates, pretty much like the TV series. The Kyrie 5 'Friends' colorway celebrates his close-knit circle and the belief that real friendship will always withstand the test of time. In terms of design, the Friends logo is found on the heel right below the Swoosh while a set of multicolor threads on the Flytrap design represent the show's colors. The same colors used can also be seen on the shoe's outsole.
The Nike Kyrie 5 'Friends' is set to release this Thursday, May 16, at Titan and Nike Forum. Incidentally, the shoe drops on the 15th anniversary of the show's Series finale back in 2004. The Nike Kyrie 5 'Friends' retails for Php 6,295.