It's Brooklyn In the House: The Nike Brooklyn Nets City Edition 'Biggie' Jersey is here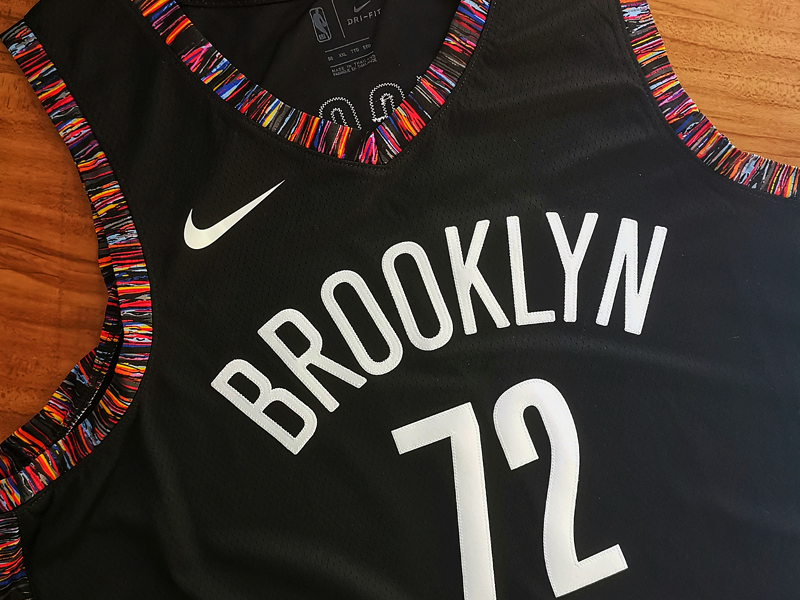 It's Brooklyn in the House.
Tribe, Snoop, Pac and Biggie were all huge influences growing up. When Nike and the NBA unveiled this year's City Edition jerseys, it was only right for the brands to bring music into the mix to truly reflect each city's culture.
To celebrate Brooklyn's culture and most recently the Nets' winning ways, the city pay homage to one of the best ever to come from the NYC. Christopher Wallace aka Notorious B.I.G. aka Biggie gets his name and the number 72 (his birth year) on their City Edition jersey. Technicolor camo prints run down the side panels reflect his bold style and personality (but between us, we know this really represents the Coogi sweaters Biggie used to rock back in the day).
Biggie Smalls was recently honored when a Brooklyn street in the block where he grew up was renamed Christopher Wallace Way. Living in the golden age of hip-hop inspired many and his legacy continues on with the City Edition jersey.
Nike's City Edition jerseys are specially made for the city's fans, who for 41 times each year go to the arenas and pour out their passion for their NBA teams. The jerseys – unique for each franchise – represent thoughts and emotion that run from the hardwood floor to the upper deck to the cities' streets. Each jersey captures the spirit of each team and city in a unique way that reflects the past and present of each basketball club while also positioning it for the future.
The Nets debuted the jerseys last week in their home game against the Chicago Bulls. The 2018-19 Brooklyn Nets City Edition 'Biggie' jerseys will be this Saturday, February 16, 2019 at Nike Park Fort and Titan (Fort, Conrad, Molito and Titan22.com). The jersey retails for Php 5,695 and will be available in limited quantities.