ICYMI: Nike Air Max 98 "Snakeskin"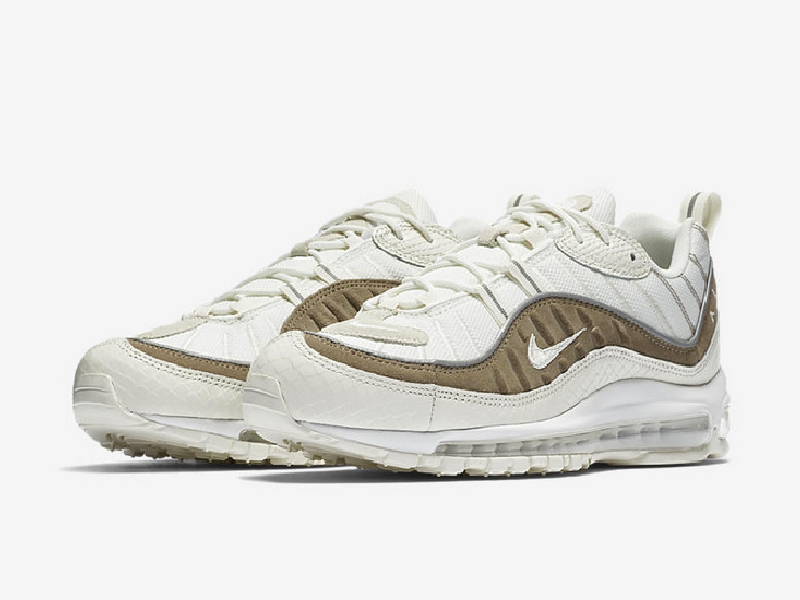 Whoever said April was going to be a "lean month" didn't know what they were saying. It's been a solid past couple of weeks and we're getting a couple more releases which were a part of last month's Air Max lineup. If you've been following Commonwealth's IG account, they recently released another Air Max 98, this time with a snakeskin in sepia. If the triple white ones were too "clean" for you, these are right up your alley.
The Nike Air Max 98 "Snakeskin" is now available at both Commonwealth locations.