GAME ON: Titan's releasing the PG 2.5 x PlayStation tomorrow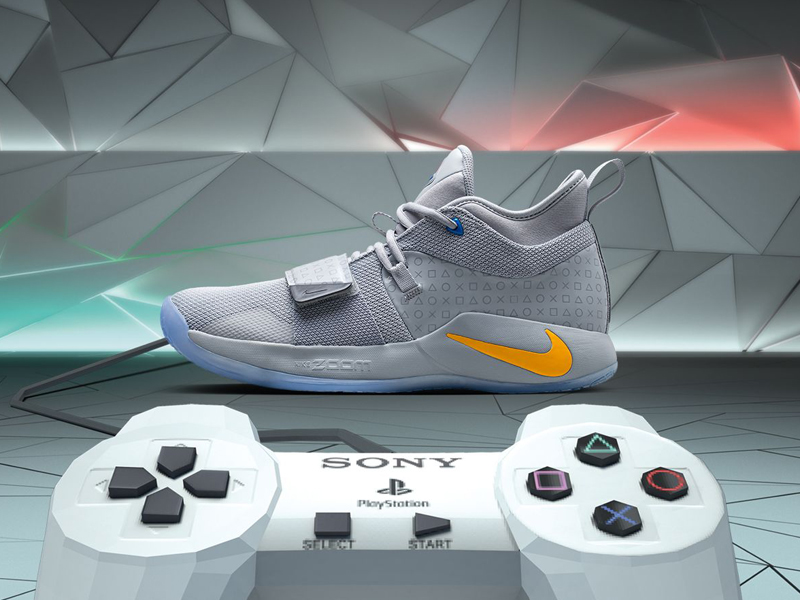 We saw them on the feet of PG last month and wondered — are we ever going to get these in Manila? Nike kept mum until we saw them on the feet of Juan Gomez de Liano and the Nieto Twins during the UAAP Final Four. Today, we can say that it's official.

Inspired by the original PS system, Paul George continues to show his love for gaming with the Nike PG 2.5 x PlayStation. As much as he is an avid game, George plays games to relax and recharge during off days.

"Before, I played video games just because it was fun," George says. "Now I do it because that's how I relax. I need an exit from reality sometimes, to get away, to be in a different place and different moment."
Unlike the PG 2 x PlayStation that released earlier this year, the 2.5 dons the colors of the classic PlayStation, with the symbols running throughout the heel and counter. The classic four-color PlayStation logo is found on the left tongue, while PG's logo lights up on the right. The PS branding is also seen on the tongue and sockliner. The 4 colors of the PlayStation logo are also seen on the top eyelets to complete the look.

The Nike PG 2.5 x PlayStation drops tomorrow, December 12 at Titan. The shoe retails for Php 5,795 and will be available via Electronic Raffle. Make sure to hit the link at Titan's IG account before 5pm to join.