Fast By Nature: Nike recently unveiled their new football kicks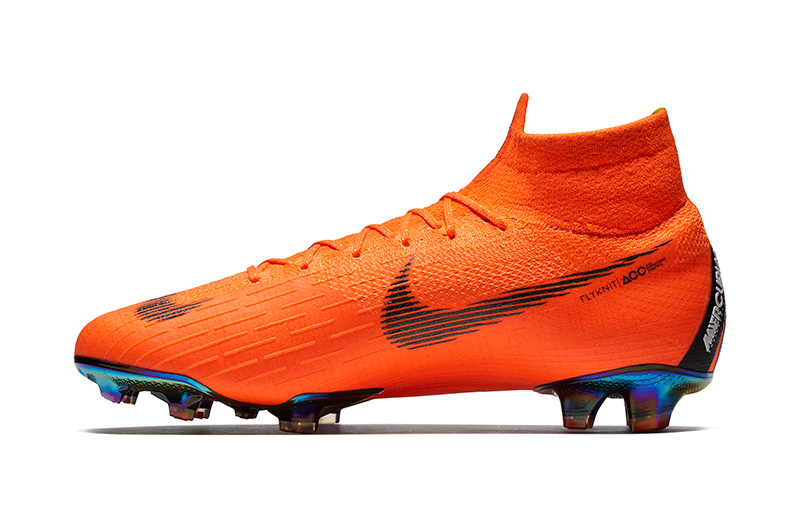 Even though football plays second fiddle to basketball here in the Philippines, 2018 is a big year for the sport as it is a World Cup year. With the games happening this year, Nike was able to create game-changing footwear to further make their athletes better. With that, they have concluded that fit is the foundation of fast. Nike has unveiled two new silhouettes focused on the fit — the Nike Mercurial Superfly 360 and the Mercurial Vapor 360.
Both pairs wrap the entire foot in updated Flyknit. As the new Flyknit hugs the foot, it eliminates the gaps between the foot and the soleplate.
Like most footwear, everything is based on the universal size, size 9. But with the new Flyknit used on these Mercurials, each pair is tuned for maximum responsiveness. Another update made are the placement of the studs. Jeongwoo Lee, Nike's Senior Football Design Director drew inspiration from cheetahs and focused on traction at speed. If you look at it, the forefoot actually looks like a cheetah's paw.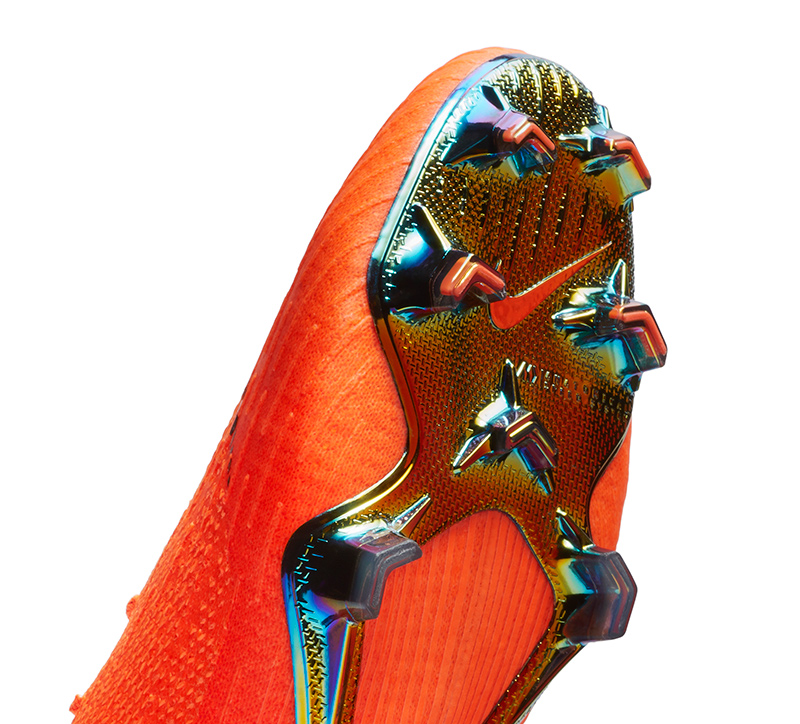 The re-imagined underfoot of the boot is more than just visually stunning. "This boot is less like a hoof, more like a claw," explains Blau. Playes mentioned that there is a sensation that the boot just disappears in the way it syncs with the foot. When that happens, you know the focus is now all about playing the sport, and not so much on what they're wearing.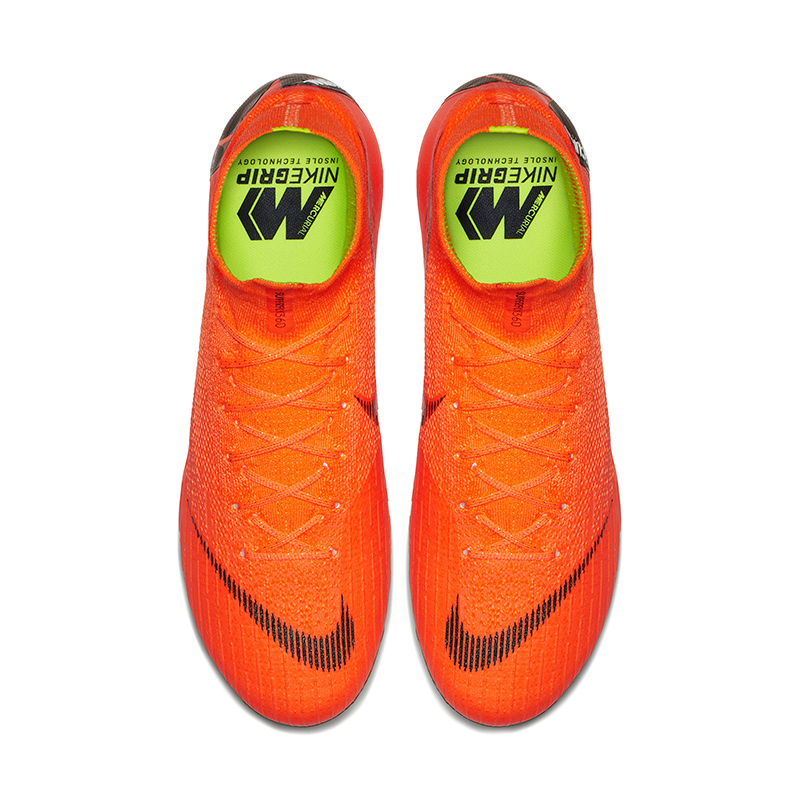 As much as the Mercurial 360 looks like a piece of tech, there have been advancements in Nike All Conditions Control (ACC). The ACC is now embedded into the Flyknit yarns prior to build, eliminating a layer without compromising performance (the last Flyknit football models had the ACC applied on top of the upper). The shoe may look softer, but can definitely conquer the elements.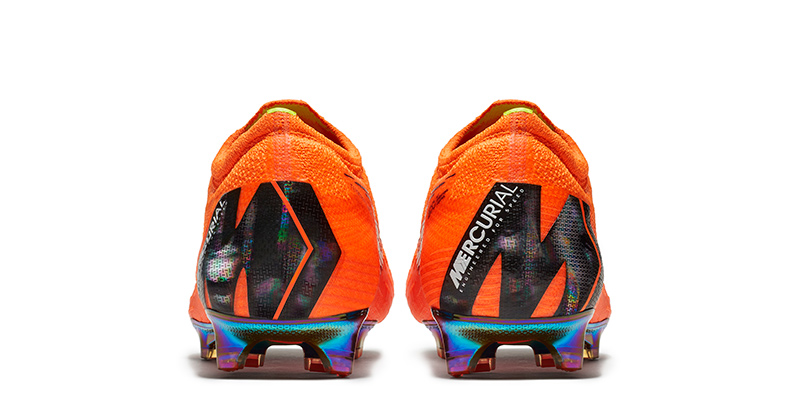 For those keeping track, 2018 also marks the Mercurial's 20th anniversary. The shoe now adopts a clean aesthetic, with a small forefoot Swoosh and an "M" on the heel. With Mercurial players tend to be very fast, the "M" is the last thing defenders see when a Mercurial player blows by them.
On the Mercurial Superfly 360, the Dynamic Fit Collar takes on a lower cuff. Both the Superfly and Vapor versions of the Mercurial 360 feature a soft, one-piece internal lining, part of the effort the reduce materials. "Mercurial is best when it's minimal and streamlined," says Lee. "Design done right doesn't require excess parts."
Expect 360 construction across other Nike footwear in the coming months. The Nike Mercurial 360 and Mercurial Superfly 360 will be available beginning February 14th.