Commonwealth releases two new pairs from the Nike ACG line this weekend
Most of today's sneaker-loving community may not understand the value and relevance of Nike's ACG line. Back when they first launched the product line in 1989, Nike ACG (All Conditions Gear) was way ahead of its time, merging modern aesthetics to apparel and footwear meant for all climates. The collection took a breather in the early 2000s but Nike figured it out that this may be the best time to take on the elements and revisit this storied line.
While we have seen several collections over the last few seasons, Nike ACG brings back another OG colorway with the Air Wildwood ACG. The shoe came out in 1989 following the same aesthetics of 1982's Air Escape. The off-road running shoe became a staple, not just for the mountains or the rough terrains. While the new iteration features leather uppers in varying shades of brown, the blue Swoosh pops, giving the Wildwood another go-around at becoming today's go-to sneaker. The Air Wildwood ACG got its name from Portland's Wildwood trail, which stretches for 30 miles and its listed as one of America's best running routes.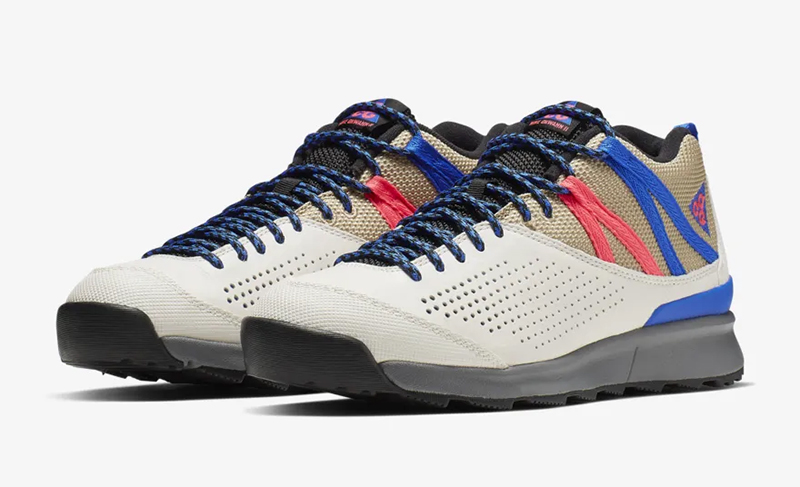 Before we even discuss the Air Okwahn II ACG, we'll have to take a couple of steps back with the Air Okwahn. The Okwahn first debuted in 1998, and proved to be a massive hit in Japan. While lightweight, the Okwahn was really meant for terrasport (rock-based environments) but was too slippery for the urban environment. A decade or so after, Nate Van Hook redesigned the shoe and proved to be better than the original. The Okwahn II is now back in a colorway very familiar to ACG fans. Donning the same colors of the Air Mowabb, the Okwahn II comes with a trail-running midsole, reflective accents, a raised collar and a durable rubber outsole.
Both the Nike Air Wildwood ACG and ACG Okwahn II are now available exclusively across all Commonwealth locations (Aura, Greenbelt, Rockwell). Take a look at the other images of ACG pairs below.