CAN'T MISS: NikeLab Air Presto Mid x ACRONYM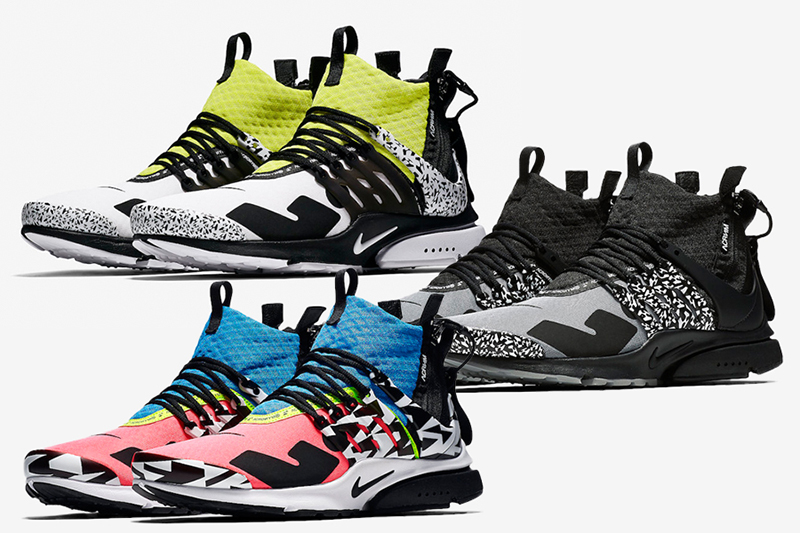 As we attempt to stay dry this weekend, here's news to keep you warm and focused in the coming days. After a very successful run in 2016 and a continuing collaboration with Errolson Hugh, founder of Berlin-based ACRONYM®, NikeLab is set to release a new collection featuring the Air Presto Mid.
There's a lot to like with the NikeLab Air Presto Mid. The classic mesh upper and midfoot overlays evolve the support structure of the original 2000 Presto while the zippered collar provides easy on-off functionality. After going very lowkey with its colors the first time around, Errolson adds a couple of kinks to the new age design. The NikeLab Air Presto Mid features bold, tech-inspired colors and graphic prints throughout the cage. 
The NikeLab Air Presto Mid x ACRONYM® collection launches exclusively at Commonwealth, September 20, 2018 and will retail for Php 9,895. You can secure a pair by enlisting for the pair via CopDate In-Store List registration. From today, September 15 to September 18, head on over to Commonwealth Greenbelt 5 and register via CopDate while in-store. For full mechanics, check out Commonwealth's IG bio today.