CAN'T MISS: Sneaker Freaker x New Balance 574 "Tassie Devil"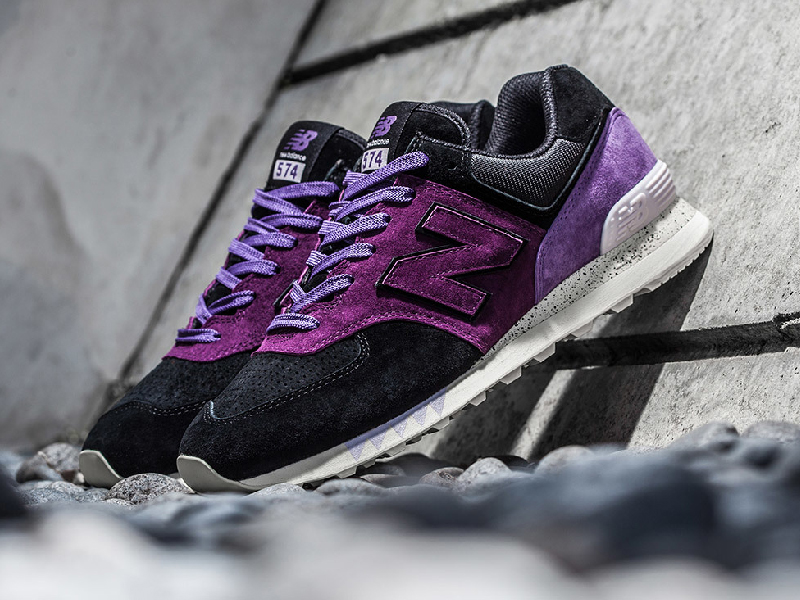 2018 marks the 30th anniversary of one of the most iconic silhouettes of New Balance, the 574. The brand has lined up over 40 pairs, be it simple modifications or utterly loud renditions of the classic shoe. To further celebrate the silhouette, New Balance reached out to some of their key co-collaborators and applied their best collabs on to the 574. The 4 – SNS, Concepts, Mita Sneakers/Whiz Limited and Sneaker Freaker.
This weekend, manila's sneaker aficionados get a crack at the "Tassie Devil". The remake of the 2012 partnership between New Balance and everybody's favorite sneaker magazine has been transplanted on to the 574 for this collection. From the five different shades of purple, to the triangular fangs at the forefoot, this has got to be one of the best among the bunch. New Balance and SF went to great lengths to make this shoe as close as it could be to its 998 predecessor, that's why they used wolverine suede, a 3M layer underneath the perforated toe box and a certain type of mesh to match the originals. I bet this isn't waterproof like the Vessi line of sneakers!
The Sneaker Freaker x New Balance 574 "Tassie Devil" drops exclusively at Sneak Peek this Saturday, April 21st. The store will be offering the shoe via online reservation with the link being available through Sneak Peek at 12nn this Friday (April 20) . Each pair comes with a free "Tassie Devil" cup holder. The shoe retails for Php 7,995 and size ranges from 7-11.