Who copped the Concords today?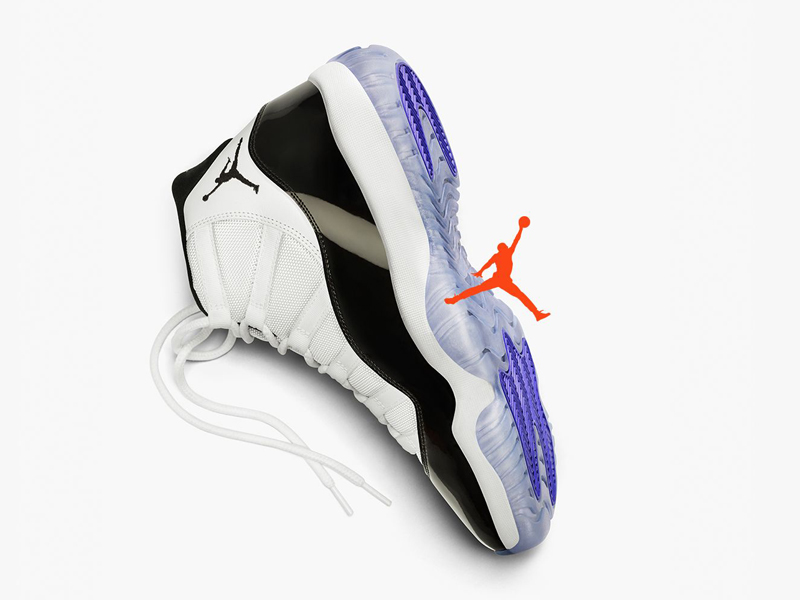 If December 8th wasn't marked on your calendars, then you didn't really care about the sneaker in the first place. After officially announcing the release about a month ago, Jordan Brand is releasing the closest Air Jordan XI Retro to the genuine article. Yes, the Air Jordan XI Retro 'Concord' drops today.
What makes this release so special? For one, this is as close as it gets to the original. As the ad goes, it's As Grail As It Gets. Truly, for a lot of sneakerheads out there (especially the older ones), the XIs will always be their holy grail. We're definitely sure everyone's got at least one memory of the Concords growing up. But what makes this pair extra special is that it's close to what MJ first wore during the '95 Eastern Conference Semifinals. Mike gets his pair from Tinker and was told not to wear them as they weren't commercially ready. MJ wears them anyway to Game 1 and gets fined for them. AGAIN. This sparks so much buzz (during a time where social media didn't exist) that it created such a crazy demand for them. To stay true to the original, this pair gets the 45 treatment vs the usual 23, and the patent leather is cut much higher than the 2011 retro. From the carbon fiber plate to the ballistic nylon mesh upper, this definitely is as grail as it gets.
The Air Jordan XI Retro 'Concord' drops today ONLY at Titan and Nike Park for Php 10,645. Titan's offered their customers multiple opportunities over the past month and decided to offer a couple more pairs at their Fort, Alabang, Vertis and Conrad branches (youth sizes should still be available at the online store). Nike Park on the other hand offered a reservation period, but should be available as well at their Fort, Alabang and Glorietta branches.