Let's Dance: Zion Williamson signs with Jordan Brand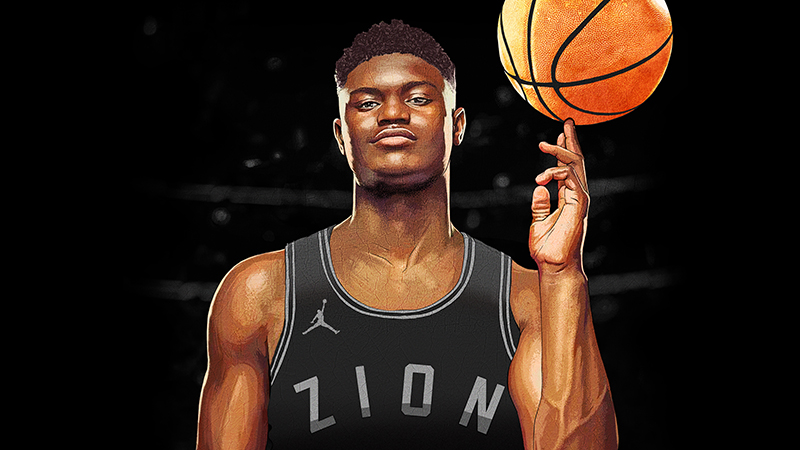 As I was about to sleep last night, a notification popped up signifiying major news during this period between Summer League and Training Camp.
"Let's Dance."
After bagging third-year pro Jayson Tatum and rookie Rui Hachimura, and WNBA players Asia Durr and Kia Nurse, Jordan Brand signed the biggest one of them all — Zion Williamson.
After being selected first overall in the 2019 NBA Draft, Williamson joins a family of 50-plus athletes across multiple sports to be part of the Jordan fam.
"I feel incredibly blessed to be a part of the Jordan Brand family," says Williamson. "Since I was a kid, I dreamed of making it to the league and having the type of impact on the game Michael Jordan had and continues to have today. He was one of those special athletes I looked up to, and I really can't express how happy and excited I am for this journey."
"We're excited to welcome Zion to the Jordan Brand," says Craig Williams, Jordan Brand President. "It's incredible to watch him play the game with unbridled passion and joy and we look forward to building our relationship with him for many years to come."
His Airness himself was quite impressed with Zion's determination and character. He claims that Zion's part of the new talent that will help lead the brand into the future. Howard White, VP Jordan Brand Affairs, mentioned that they've built an incredible roster of talent with the same determination and greatness as MJ, and Zion is quite reminiscent of that young MJ proving everyone that he's the best.
Expect to see more news and info surrounding Zion Williamson and Jordan Brand in the near future.