Jordan Brand and Russell Westbrook welcome 2019 with the Why Not Zer0.2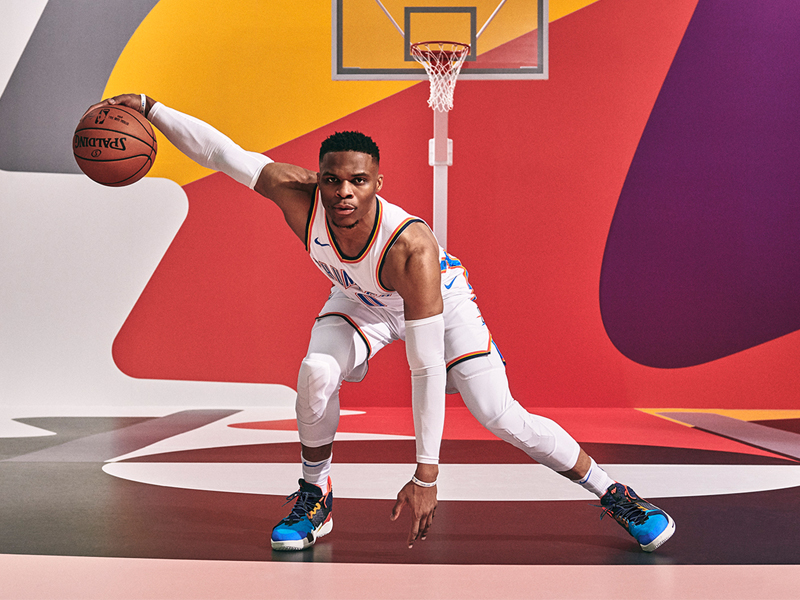 To close out 2018, Jordan Brand released the Westbrook 0.3, Russell's off-court lifestyle sneaker. Jordan also released the Why Not Zer0.1 Chaos, a 'bridge' shoe to kick the season off. But as we saw Russ kick off 2019 with their game against the Lakers, he rocked his latest sneaker, the Why Not Zer0.2.
Russell Westbrook appears to be in an uncontrollable cycle of chaos as he speeds, spins and jumps past opposing defenders and NBA records. While the rest of the world struggles to keep up with his every move, Westbrook plans it all carefully in his head, describing it as "owning the chaos."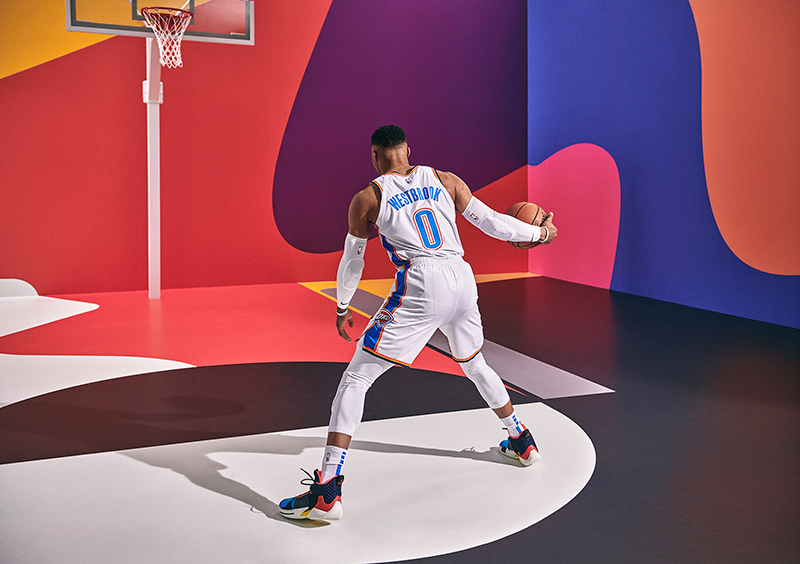 Just like his game, the Jordan Why Not Zer0.2 seems unorthodox and filled with chaos. But despite the "noise" there are a lot to take away from his second signature shoe. The lead colorway is dubbed "Future History", as the colors represent the various uniforms Westbrook has worn through the years. The exposed tag helps illustrate the meaning behind this and several other things.
It's not apparent here but you'll see a family crest on the shoe's inner tongue, as RW values family dearly. The black bar on the medial side of the midsole represents his late best friend, Khelcey Barrs III.
"It's become a tradition for me to honor Khelcey by writing 'KBIII' on my game shoes. Each colorway of the WhyNotZer0.2 will have a designated area for me to write that on. I want people who wear my shoe to understand that playing with a purpose bigger than yourself is important," says Westbrook.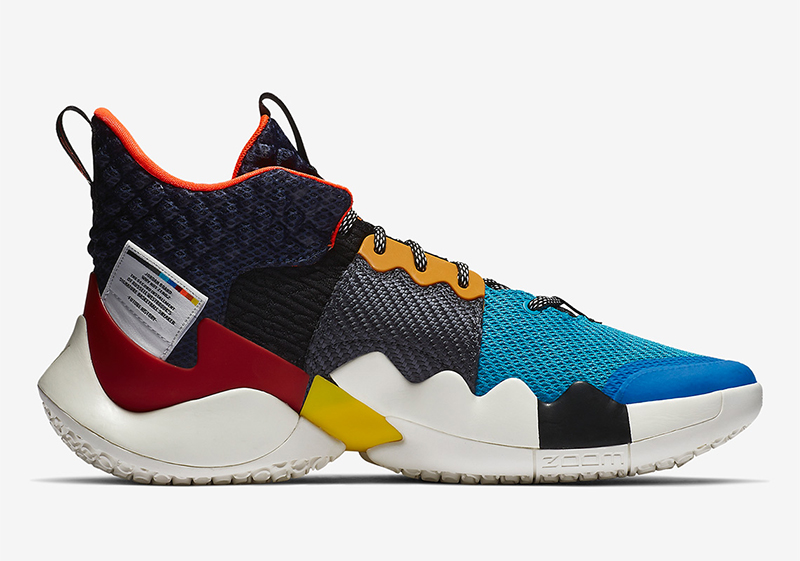 As much as Russ is a style maven, the Why Not Zer0.2 is all about utilizing tech that helps his game. From the Max Volume Zoom bag, exposed TPU shank and lofted materials, Jordan and Westbrook aimed to create a superior basketbal shoe. As Russ would put it, the Why Not? mentality is all about doing you regardless of what people think and being confident in who you are.
What's great about the Why Not Zer0.2 is the price point. Being a father, it was important for Russell to have his shoe available in full family sizing. It's imperative for Westbrook to inspire the next generation. That also means making the shoe affordable and accessible to people all around the world," says Westrbook.
The Jordan Why Not Zer0.2 'Future History' drops next Thursday, January 10th across Titan, the Athlete's Foot, and Nike stores.