Here's how you can cop the Air Jordan 1 'Travis Scott'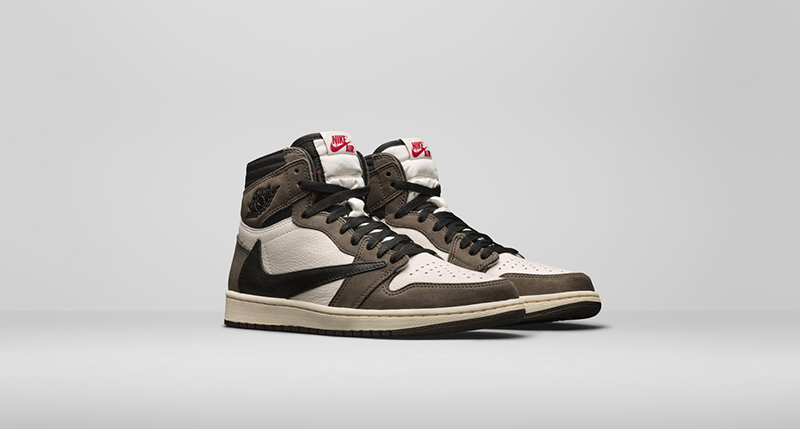 After days of anticipating on how you can score the Air Jordan 1 Retro High OG 'Travis Scott', Titan recently released their mechanics for Saturday's release. Titan set up two ways for you to possibly purchase the Travis Scott 1s:
Premytheus Pool Electronic Raffle:
Beginning today, May 7, Titan is running an electronic raffle for the shoe after a purchase of any Jordan Brand Retro footwear purchase (GS sizes and slides not included). Make your way to Titan Fort, Vertis, Conrad, and Alabang from today til Friday, May 10th. After the said purchase, you will be given a tablet for you to input your information. Only purchases made from the aforementioned stores will be deemed valid for this raffle release. Each footwear entitles the patron to one (1) raffle entry. Multiple entries are allowed for this raffle. All winning entries will be sent an SMS on Saturday, May 11.
Titan Player's Club Raffle:
There will also be a separate electronic raffle for all TPC members. Entries will be accepted beginning Thursday, May 9, at 2pm. A link will be posted on their instagram account. The voucher code will only serve as a confirmed entry to the electronic raffle. Do note that the voucher DOES NOT guarantee a reservation of the pair. Like the Premy Pool winners, all winners will be notified on Saturday via email. All winning TPC members must present their voucher code for pick-up. All unclaimed pairs will be sold on a first-come, first-serve basis the following day.
For full release mechanics, check out Titan's IG Story Highlights.