HEADS UP: AIR JORDAN 3 RETRO OG 'BLACK CEMENT'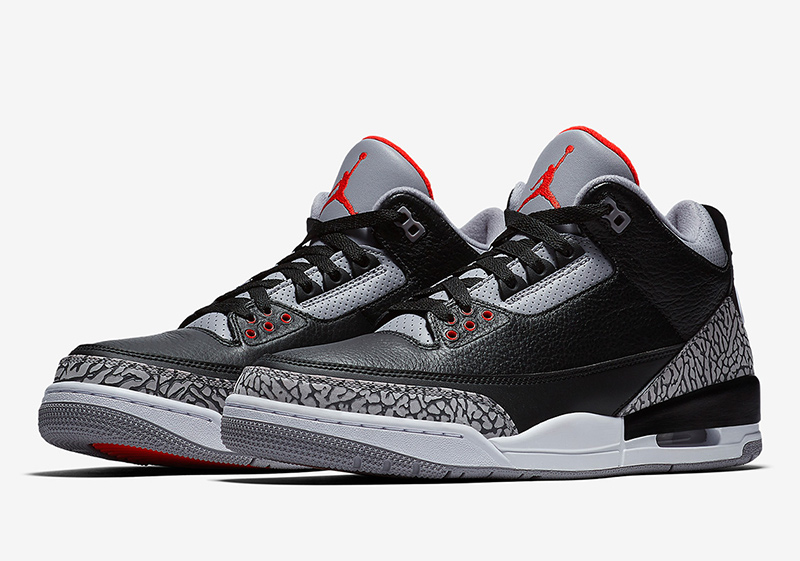 Finally. After so many years and seeing the White Cement '88 drop a couple of years ago, it's finally here. What has been regarded to be the best Jordan, no, the best sneaker ever made, the Black Cement 3s is returning this All-Star Weekend. MJ wore the Air Jordan 3 during the 1988 season en route to his first ever All-Star and Season MVP trophies, and we were seeing Jordan transform to being more than just a regular on the nightly highlight reel.
Celebrating the shoe's 30th year of its existence, the Air Jordan 3 Retro OG 'Black Cement' makes its return in its true OG form on Jordan's 55th birthday. With the 'Nike Air' logo at the back and insole, premium quality tumbled leather and the famed elephant print, this has the true Jordan heads come out of the woodwork.
If this isn't on your list, make sure to tell your friends that these are dropping this February. Stay tuned for more information on how you can pick up this pair.
UPDATE: TITAN is offering pairs for Pre-Order beginning tomorrow, February 7.
Here's how:
Customers can line up at Titan Fort and Jordan @ Titan Vertis. Pre-order slots will be available in limited quantities daily on a first come, first serve basis.
These Pre-Order slots are available per day and are pre-determined down to size level.
These slots will be available upon store opening (Fort – 11AM / Vertis – 10am)
Final day for pre-order slot taking will be announced 24 hours prior.
Only one (1) pair per customer will be allowed for pre-order.
a valid ID and credit card will be required to successfully complete your pre-order.
Only Mastercard and Visa credit cards will be accepted.
All confirmed pre-orders will be available and must be picked up on February 17, at either of the locations mentioned
If you cannot pick your pair on the date specified, proxies must present Pre-Order confirmation voucher and his/her valid ID attached to a signed authorization letter in order to claim.
Pre-orders can only be picked up at the store where the pre-order was made.
All confirmed pre-orders are final, cannot be cancelled or transferrable to another individual.
Size Run for the Air Jordan 3 Retro OG will be in US Men's sizes: 7, 7.5, 8, 8.5, 9, 9.5, 10, 10.5, 11, 12, 13, 14, 15, 16, and 17.
There will be Kids sizes as well for pre-order (BG/BP/BT) and will be limited to 1 pair per customer.
Titan reserves the right to cancel a customer's pre-order confirmation if he/she does not comply with the mechanics of this product release. In the event of such an occurrence, the customer's credit card transaction will be reversed.
For more information, email info@titan22.com