GRAILS & GOATS: Thirdy Ravena gifts the Air Jordan XI to Kiefer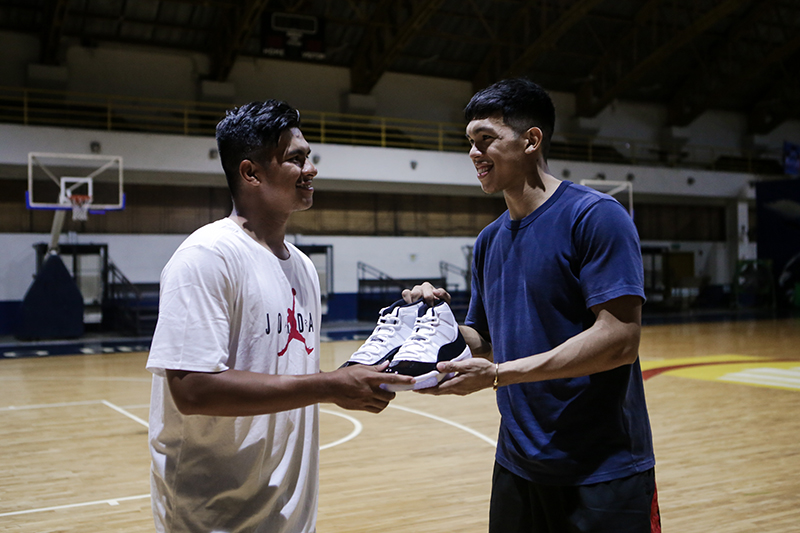 The Ravenas were seated front and center when God decided to gift them with skill and athleticism. Bong and Mozzy Ravena's kids have been blessed with greatness in the sport they decided to get into. As Thirdy preps for the Final Four this weekend, he gifted one of the greatest to ever play for the Blue & White a pair of Grails for any hooper. Ravena (@3rd_e) posted on his IG:
"I watched @kieferravena15hone his skills on the training ground of all the Ateneo greats that came before him. He had been there many times before but this year the spotlight was unlike any other. The Moro Lorenzo Sports Center is the holy grail of Ateneo Basketball, where the school's legends put their work on display, a fitting place for one of the greatest to ever hit the hardwood. Through my ups and downs, you were always there for me. I'm very lucky to have you as my brother. The Air Jordan XI Concord returns on Dec 8. Stay tuned. #TheGrail"
Although their styles are different , you can definitely see how Kiefer has inspired the younger Ravena. In the same breath, the Air Jordan XI 'Concord' is one of the greatest and considered to be the holy grail of most. The Air Jordan XI 'Concord' makes its return December 8 and will retail for Php 10,695. Are you gifting the grail as well?