Air Jordan 5 NRG 'Fresh Prince' dropping real soon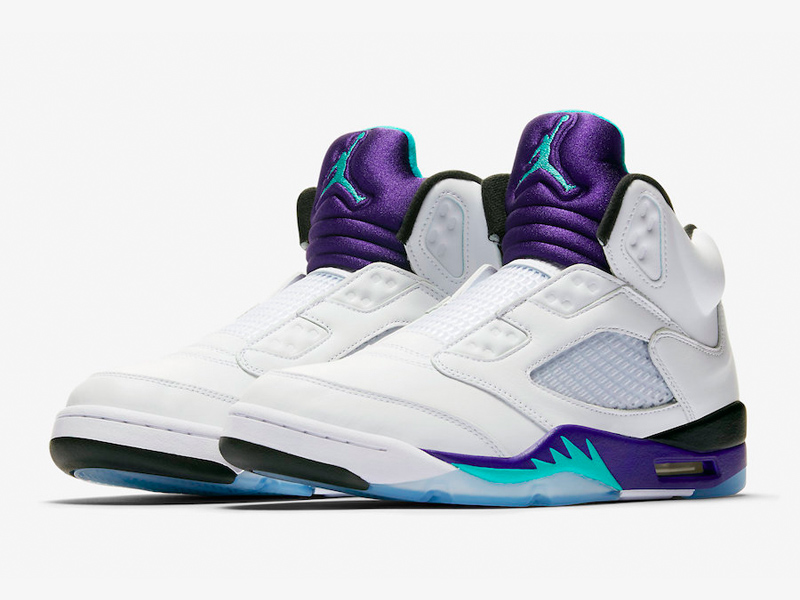 Do you guys remember when Will Smith was still rapping and acting on the small screen in the early 90s? We're pretty sure a lot of you vaguely remember this moment in time. As "Summertime" and "Parents Just Don't Understand" were hitting the airwaves, Smith also starred in his own sitcom, the Fresh Prince of Bel-Air. As the young Smith stayed fresh every week, we had our eyes glued on his feet. From Air Huaraches to the SC Trainers, Will Smith was definitely the freshest prince of Bel-Air, especially when he wore the Air Jordan V.
The Grape Vs on Smith's feet definitely cemented the Air Jordan's place in pop culture history. Recognizing this, Jordan Brand decided to celebrate the man's 50th by issuing a special iteration of the sneaker. Upon first glance, the sneaker looks so much like the OG pair from 1990, but spruced up the same way Smith rocked them from back in the day – no laces. Jordan also added additional features as a nod to the show and Smith. 'West Philadelphia' is embossed on the tongue as a nod to Smith's hometown. Special insoles were also created, reflecting the show's colors as well as Will's colorful 90s outfits.
The Air Jordan V NRG 'Fresh Prince' drops this Tuesday, September 25, for Php 9,445. Titan offered the shoe via electronic raffle earlier today and we're hoping to score a pair on Tuesday in time for Smith's 50th birthday.