23 years later, the Air Jordan 10 "Shadow" makes a comeback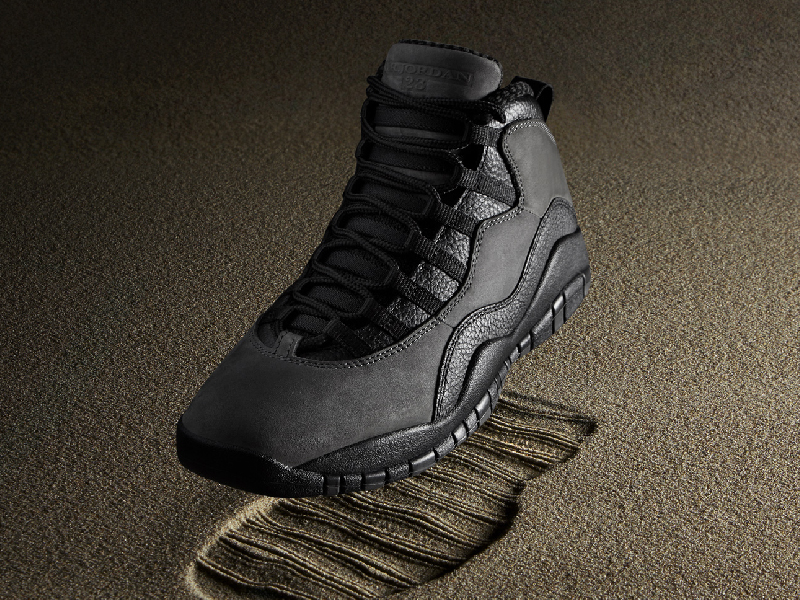 Retros sell well because of the nostalgia the shoe brings to the user. Whether we owned a pair growing up or we always wanted a pair but could never afford them, the retro sneaker category has kept sneakers into rotation for them to last way beyond their expected life cycle. There was a time when remakes were nowhere near the original, thus disappointing fans in the process. Jordan Brand has been notorious for the latter until the reviewed and remastered their Retro program.
If it takes 23 years for Jordan to bring out a Retro so close to the original, we'll welcome. That's the case for the Air Jordan 10 Retro "Shadow". The shoe's been retroed once back in 2008 as part of the CDP Pack. However, there were a lot of changes that "ruined" the experience for most. This weekend, when Jordan Brand releases the Shadow 10s, some are saying that it's like they're wearing a pair from '95. They made it so close to the original that fans are appreciative of the effort. From the nubuck/tumbled leather mix used on the upper to the checkered lining and the Jumpman used on the heel, Jordan did good on these.
The Air Jordan 10 Retro "Shadow" drops tomorrow, April 21st, at Titan (Fort/Vertis/Conrad/Shangri-la) and will retail for Php 9,445.