UltraBOOST Collective: adidas x Engineered Garments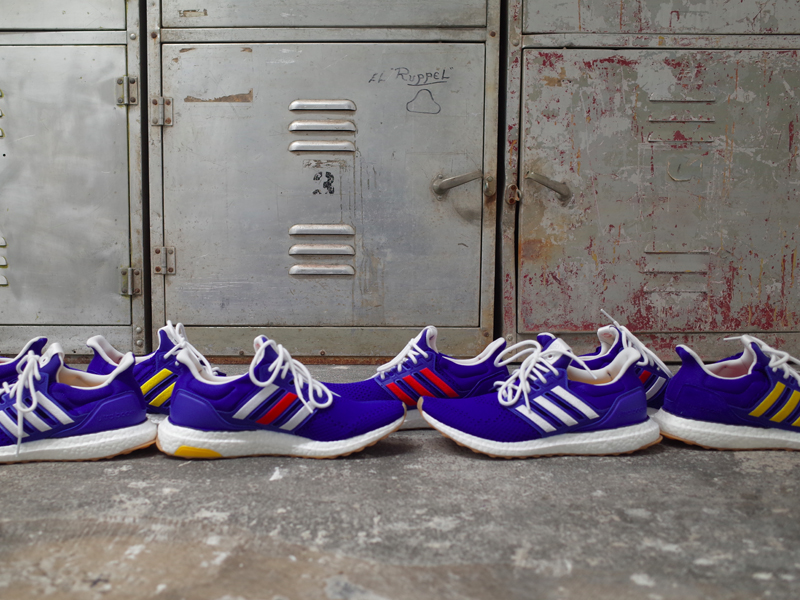 Soon after adidas launched the UltraBOOST in 2015, they created the UltraBOOST Collective to get brands and designers from all over to create their own take on the now-classic runner. Earlier this year, we saw renditions from A Kind of Guise and Etudes added to the mix. To further make the grand opening of Commonwealth's Rockwell store more appealing, they're adding the Engineered Garments UltraBOOST as part of the growing collection today.
Daiki Suzuki's Engineered Garments is known for their take on classic American clothing and refined Japanese attention to detail. Taking their aesthetics to the UltraBOOST, we're getting the famous adidas Bluebird blue paired with gum bottoms. What makes this sneaker stand out is the use of other textiles throughout the sneaker. EG used twill cotton for the heel clip and cage as well as mismatched embroidered stripes done in several colors.
The adidas x Engineered Garments UltraBOOST drops today, October 20th, exclusively at Commonwealth's latest flagship over at Rockwell.