The adidas Yung-1 jumps on the snakeskin bandwagon this weekend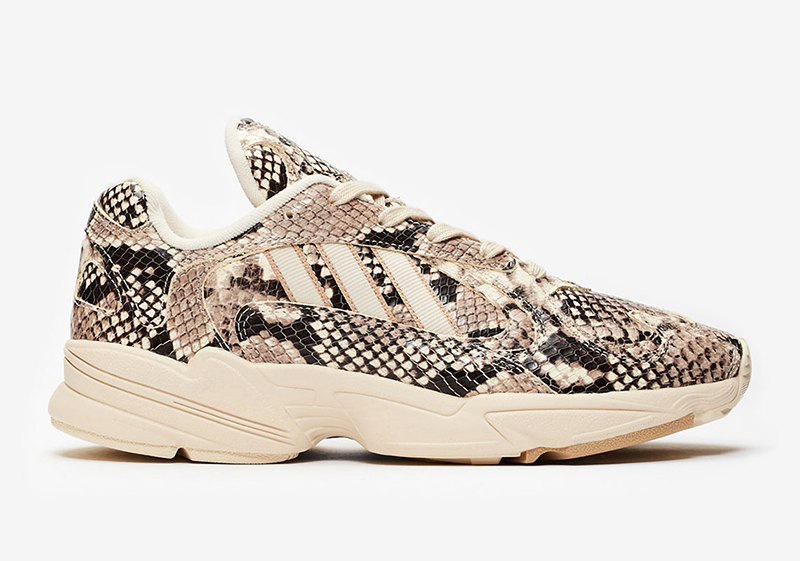 When the trends said snakeskin was going to be in, they weren't kidding. Following the recent releases this past month, adidas Originals hops on the bandwagon and creates a snakeskin-clad Yung-1 for us.
Don't get me wrong, we're not tired of the trend nor are we complaining. Snakeskin's been around for a while and has been synonymous to footwear ever since. Now seen on the Yung-1, adidas has mae one of their better looking silhouettes even better. The desert-colored vibes definitely lends itself to the reptilian texture while looking extra neat when coupled with the off-white midsole. Aside from the Three Stripes running across the sides, there's not a lot of adidas branding found on the sneaker. My memory escapes me but this isn't the first time adidas used a texture like snakeskin to dress up their sneaker in this manner.
If you're looking for a more luxurious rendition of the adidas Yung-1, this is the shoe for you. The adidas Yung-1 'Snakeskin' is now available at Commonwealth Greenbelt, with the shoe retailing for Php 9,000.