SLOW DOWN FAST: adidas presents the Harden Vol. 3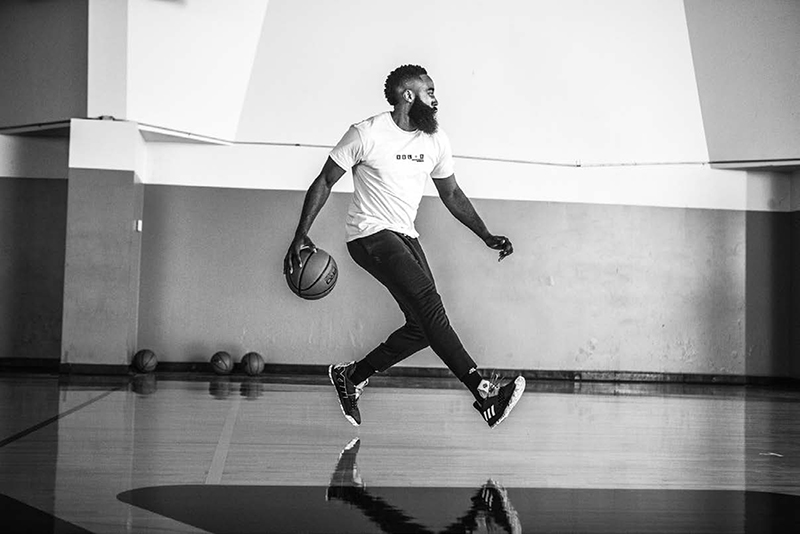 Last Wednesday, adidas introduced us all to the Harden Vol. 3, James Harden's latest signature shoe with the brand. As we mentioned via our IG stories, adidas focused their efforts on stability and enhanced traction to truly reflect Harden's ability on court to SLOW DOWN FAST.
"This shoe means a lot to me. Our challenge is to come back and [get] better every year, and I really think we've been doing that. When I'm out on the court making moves, making guys fall or I'm changing direction… that's all in the shoe" said Harden. "If we weren't thinking about that stop-and-go mindset when we we're creating these shoes, those moves just wouldn't work. So, shout out to adidas for making sure that each shoe is always on point."
The Harden Vol.3 is definitely an upgrade from the past two models. The sneaker is uniquely constructed to help the MVP create space and compete at the highest level. The sneaker's outsole features a traditional herringbone pattern with focused support in high traction areas. The lace band across the upper provides the lockdown, providing people with any foot form with the proper support. Full-length Boost ensures energy return for anyplayeron court.
"Slow down fast doesn't make sense, but my game doesn't make sense. I don't think you've ever seen anyone play this way. If you combine all my moves, you probably won't ever see that [style] again but that's what I bring to the table and that's where we get that phrase from," Harden explained. "Every year I try to figure out a way to create an advantage and creating space is, I think, one of the biggest parts of the game of basketball."
Three colorways are slated to drop this October. The "Voyager"  colorway is done in silver and highlights Harden's voyage to bring a championship home to Houston. "Cosmos" is done in black and white with full-length black Boost, embraces Harden's skill at keeping defenders lost in space. The third colorway, "Mission 13" is not seen here but worn by Harden at the Drew League earlier this summer. The Harden Vol. 3 Voyager releases October 12 at adidas.com and select retailers, while both Cosmos and Mission 13 drop October 15. The adidas Harden Vol. 3 retails for Php 7,500. 
We were able to try out the Harden Vol. 3 yesterday and we'll give our assessment of the new sneaker in the coming days.