Release Reminder: adidas YEEZY Boost 700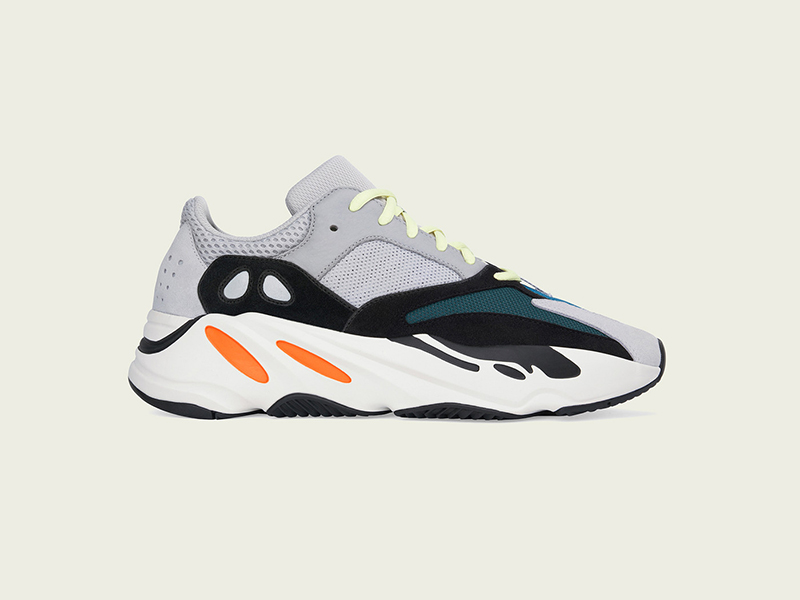 With so many hot releases lined up this September, adidas Originals and Kanye West hit things off this weekend with the worldwide restock of the YEEZY BOOST 700 'Wave Runner'. Ever since Ye initially released them last Summer, the sneaker is back and finally available in the PH for retail. Commonwealth will offer it via CopDate via a LOCALS ONLY LIST Raffle, as the shoe drops this Saturday. To make it hassle free, please see the mechanics provided by Commonwealth below:
SIZE RUN (US):
4 | 4.5 | 5 | 5.5 | 6 | 6.5 | 7 | 7.5 | 8 | 8.5 | 9 | 9.5 | 10 | 10.5 | 11 | 12 | 12.5
To enter for a chance to cop yours hassle-free, download @Copdate, follow Commonwealth PH in the app, and carefully read the instructions below:
ENTER VIA THE COPDATE APP – LIST RAFFLE ONLY – You must be physically inside Metro Manila to access the release. To enter, the List will open between 12PM – 12AM on September 12 through 13. Launch the app, and get on the List! As this is an "Locals Only" raffle event, users that are not located in Metro Manila, will not be able to access this event.
WINNERS – Winners will be randomly selected and contacted on September 14th via direct message on the Copdate app. Winners must confirm their reservation in the app to secure their product for hassle-free purchase on release day.
CONFIRMED RESERVATION – In order to secure their product for this release, winners will be required to confirm their reservation by validating their payment information and authorizing a nominal charge in the app. Winners that complete the confirmation step and successfully authorize the charge, will have certified their intention to pick up their reserved product from the retailer on release day. This will help ensure that reservations are given only to winners that intend to pickup on release day, and that all reserved pairs end up in the hands of people that truly want them! Winners that do not confirm or do not wish to authorize the charge, can simply cancel their pending reservation (i.e. "Drop")

at no cost

and give other users the opportunity to cop hassle-free!
BUSINESS AS USUAL – As always, there is no charge whatsoever for entering. Your CREDIT CARD IS NOT REQUIRED and there is NO CHARGE OF ANY KIND for entering and/or participating in the List Event. Confirmation is only required if your List entry has been selected. If your attempted reservation is unavailable, unsuccessful, or if you decide to "DROP", your reservation will simply be cancelled at no charge.
PURCHASING ON RELEASE DAY – IN-STORE ONLY. All products successfully reserved using Copdate must be

purchased at Commonwealth SM Aura

and

paid in store on release day

as instructed in the rules set by the shop for each event. Products are NOT purchased in the app. For additional details, please visit

www.copdate.com/faq

.