Past Meets Present with the adidas Futurepacer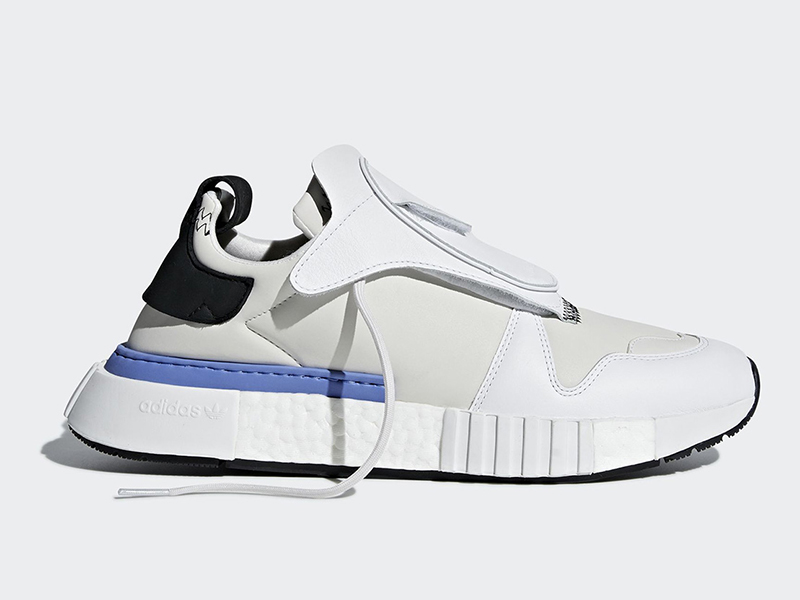 Over the last few years, adidas Originals has perfected the formula of updating their iconic silhouettes into new ones. This in turn has resulted into a stronger affinity with the shoe-loving aficionados to the Brand with the Three Stripes. This weekend, the brand is updating another classic silhouette with the adidas Futurepacer.
Back in 1984, adidas inroduced us to the Micropacer — the first ever sneaker with a micro sensor that could record distance, pace and caloric consumption. Needless to say, it was way ahead of its time but truly made its mark in sneaker culture. The Futurepacer takes the  the most noticeable design elements of the Micropacer's upper (sans the screen) and adds touches of the NMD from the heel, full-length BOOST, and outsole. What may not be so obvious in the photos are the use of the various materials that comprises the upper. Using a mix of nubuck, K-leather, and premium leather definitely ups the shoe's style factor.
The adidas Futurepacer drops this weekend at adidas Online, adidas Originals (Uptown) as well as partner retailers Sole Academy and Commonwealth. Commonwealth is offering the shoe via CopDate tonight. The shoe retails for Php 9,300.