Freddie's Back: adidas Consortium brings back the FYW S-97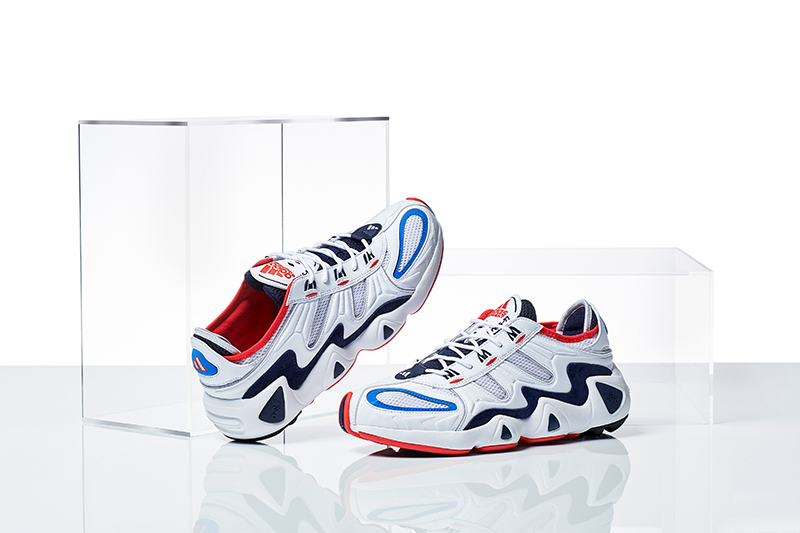 Before we get into it, let's take a look at the adidas Consortium program. adidas Consortium started around 2005 and did a reboot in 2011, mainly focusing on bringing together key artists, retailers and brand partners to push the envelope throughout the adidas range. Once in a while, adidas takes a break from the collab train and revisit certain silhouettes key for the Three Stripes.
This February, adidas kicks off their 30th anniversary celebration of the Torsion system with the release of the FYW S-97. For those too young to remember, Feet You Wear debuted in 1997 as it tried to solve instability and injuries caused by square-cut soles. Feet You Wear's first sneaker was the Salvation (now dubbed the S-97), which featured a wider base, low-to-the ground construction which eventually served as the blueprint for barefoot running sneakers. While the loud midsole took center stage with FYW, the shoe also featured Torsion. The iconic TPU arch helped the foot move naturally without straining it, so much so that it is still used to this very day.
As FYW was an elevated range from EQT, the S-97 proved to be a milestone for the brand. Coming back in white, red and blue done on the mesh and leather upper, the S-97 tries to stay true to its original '97 release. The adidas Consortium FYW S-97 drops this weekend exclusively at Commonwealth.
For more information on the release, stay tuned here or make sure to follow Commonwealth via their social media platforms.