COPDATE: BAPE x adidas UltraBoost LTD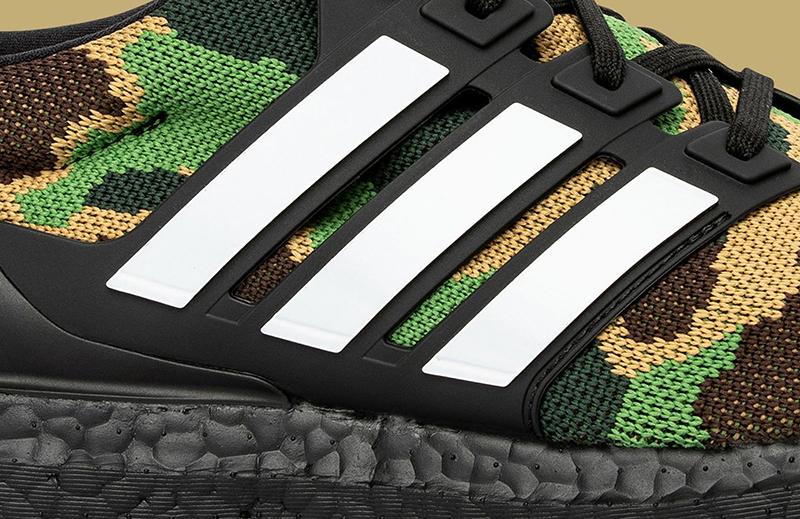 While the NFL may not be as big in the PH, casual sports fans would still watch the biggest US sporting event. To celebrate the Superbowl, adidas teamed up with A Bathing Ape (BAPE) for a limited edition capsule collection featuring the latter's iconic camo print. Earlier this month, adidas offered the collection via their online store and was gone with the quickness. This weekend, the BAPE x UltraBoost is releasing at Commonwealth via CopDate.
The shoe will be made available exclusively via the LOCALS ONLY raffle event via @copdate. The list is open to Metro Manila, meaning you don't have to be physically at the store to join the raffle. To reduce the chances of resellers getting the pairs, Commonwealth is enforcing their TRUE TO SIZE policy for the raffle. Registration begins tomorrow, February 22. To secure your entry, open the @copdateapp anytime within the registration period (12pm – 12am) and enter your details. Winners will be contacted on February 23 via Direct Message on the CopDate app. Winners must confirm their reservation in the app to secure the pair for a hassle-free process on release day. Also make sure push notifications are ON.
Similar to previous releases, confirming the reservation by validating your payment information and authorizing a nominal charge in the app. Winners that complete the confirmation step and successfully authorize the charge will have certified their intention to pick up their pair on release day. This will also ensure that reservations are given only to winners that intend to pickup on release day. Winners that do not confirm or do not wish to authorize the charge, can simply cancel their pending reservation (i.e. "Drop") at no cost and give other users the opportunity to cop hassle-free.
The BAPE x adidas UltraBoost retails for Php 13,000. All successful reservations done through CopDate must be purchased at Commonwealth Greenbelt 5 and paid in-store on release day. Claiming starts at 3pm on Saturday.