adidas Originals serves us a couple new Nite Joggers this week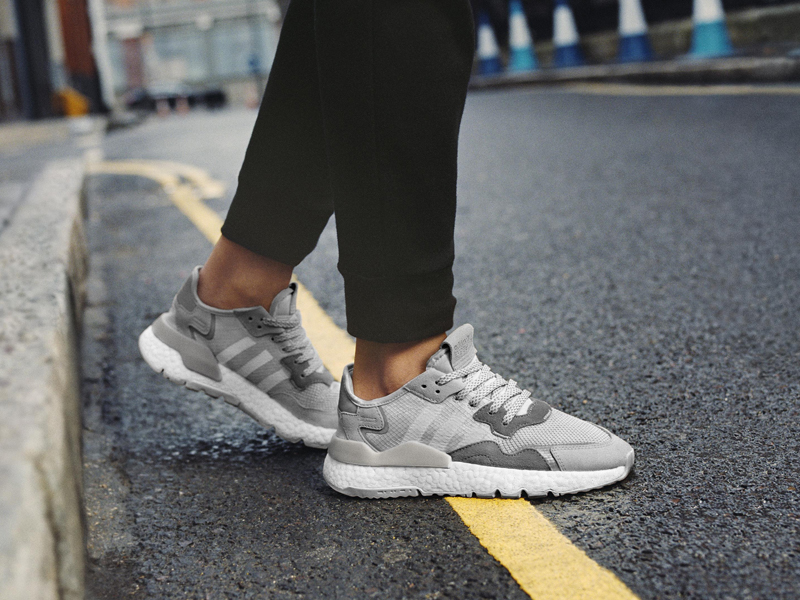 After a very successful debut earlier this year, adidas Originals offers a couple new colorways of the Nite Jogger this April. After getting a yin-yang colorway last February, what better way to celebrate the sneaker than with a select group of artists from all over the world. For this month's campaign, adidas worked with electronic duo Mount Kimbie, British artist and filmmaker Frank Lebon for a film that celebrates people and things that thrive in spaces generated by darkness. Just like the Nite Jogger, the campaign showcases the night as the perfect backdrop for this expression.
The new film focuses on New York rapper Wiki, London-born poetic singer Obong Jayar, and Cai, a spoken word poet and member of Say it Out Loud Tokyo. Through them, the Nite Jogger brings together function-first technology and forward-thinking design in order to push today's nighttime creator to the forefront. Accompanying the film are photographs shot by London-based photographer and multi-media artist Bafic, showcasing the beauty of the sneaker from day to night.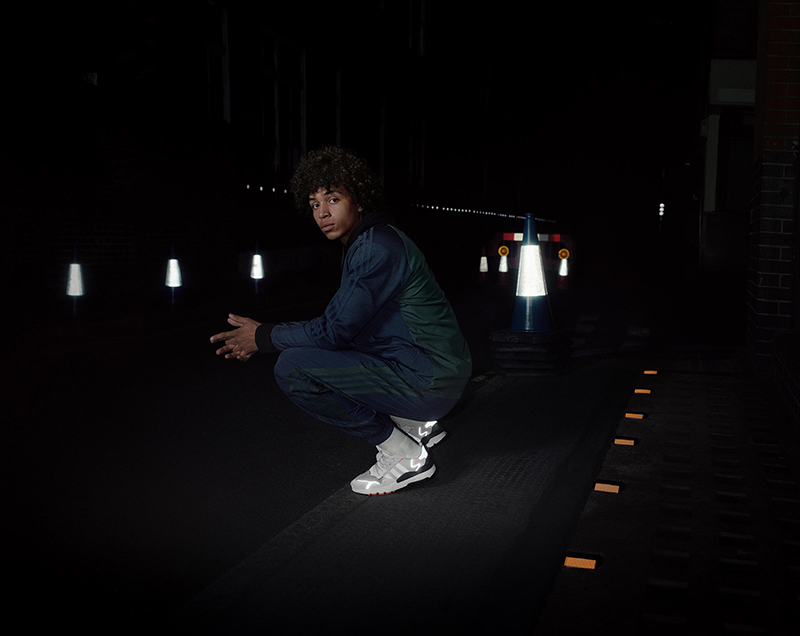 If you haven't seen the Nite Jogger up close, the shoe features lightweight ripstop nylon, a soft mesh knit and suede overlays. Hi-vis reflective details complete the upper to go with the Boost midsole and rubber outsole. The Nite Jogger sneaker is capped off by the message "speed of nite" written in Morse code on its outsole and tongue. In terms of colors, the Nite Jogger now comes in tonal greys, pastel greens and bright orange hits.
The adidas Nite Jogger drops this Thursday, April 11th, for Php 7,500. The shoe will be available in men's and women's sizes at adidas Originals Neighborhood stores, Commonwealth, Sole Academy, the Athlete's Foot, Capital and adidas PH online. Check out the images below of the upcoming release and watch the films on Instagram (@solemovement)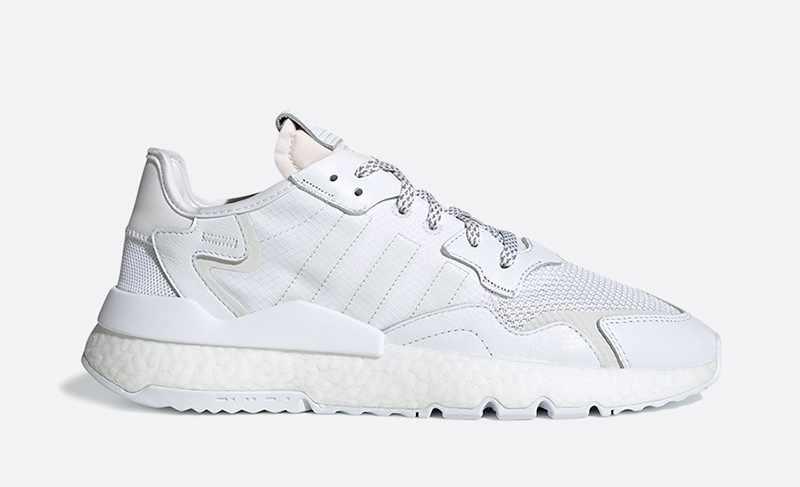 Triple White (Unisex) – available at Capital, Sole Academy, Commonwealth, adidas Originals Neighborhood, adidas PH online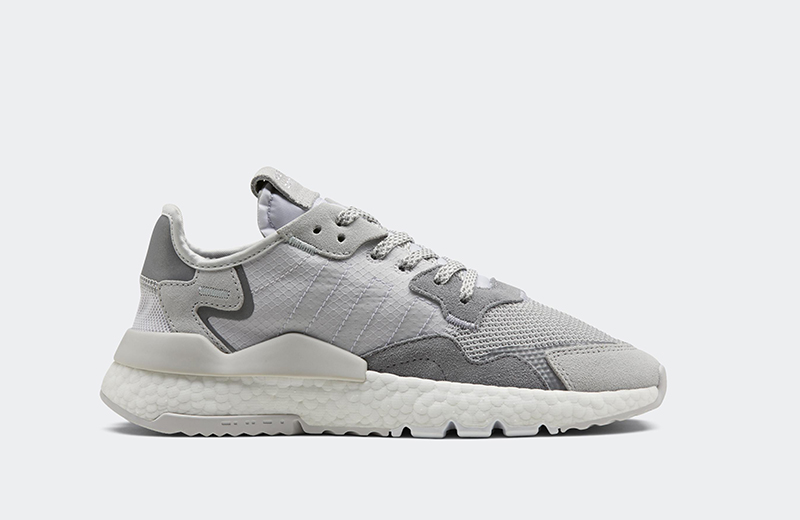 Grey One (Unisex) – available at Capital, Sole Academy, Commonwealth, the Athlete's Foot, adidas Originals Neighborhood stores and adidas PH online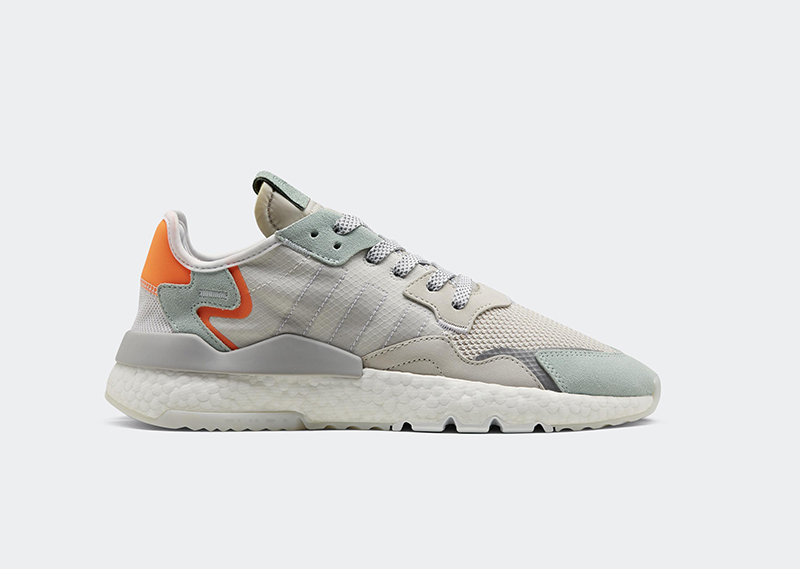 Raw White/Vapor Green (men's and women's) – available at Sole Academy, Commonwealth, adidas Originals Neighborhood, adidas PH online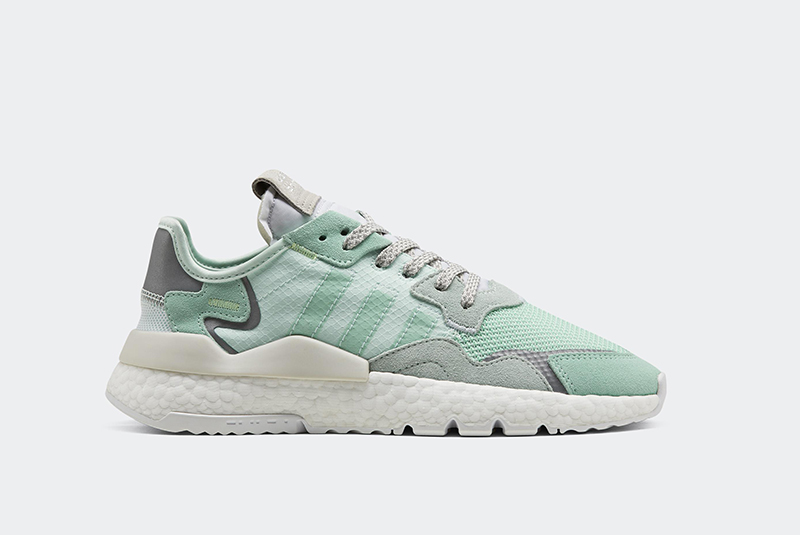 Ice Mint (Women's exclusive) – available at Capital, Sole Academy, adidas Originals Neighborhood stores and adidas PH online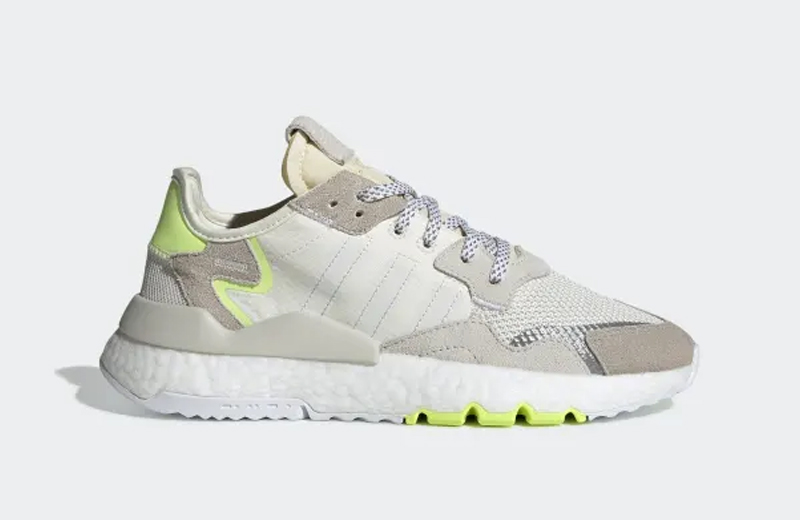 Off White/Hi-Res Yellow (Women's exclusive) – available at Commonwealth, Sole Academy, Capital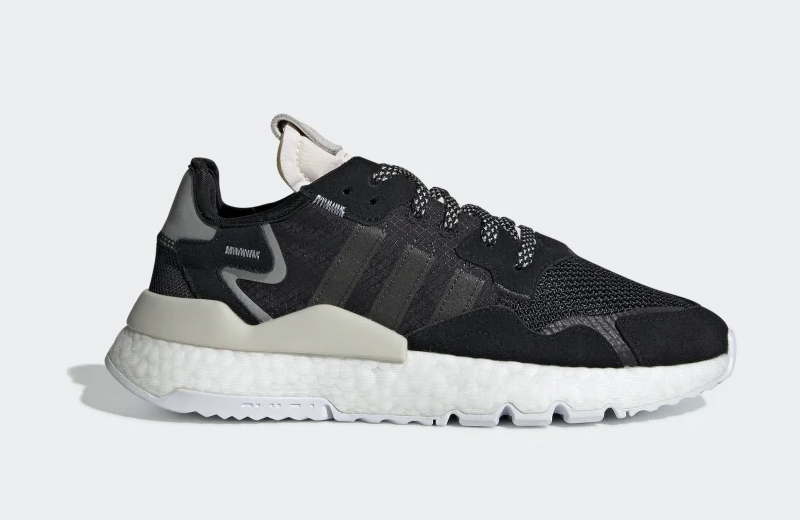 Core Black/Carbon (Women's exclusive) – available at the Athlete's Foot, Capital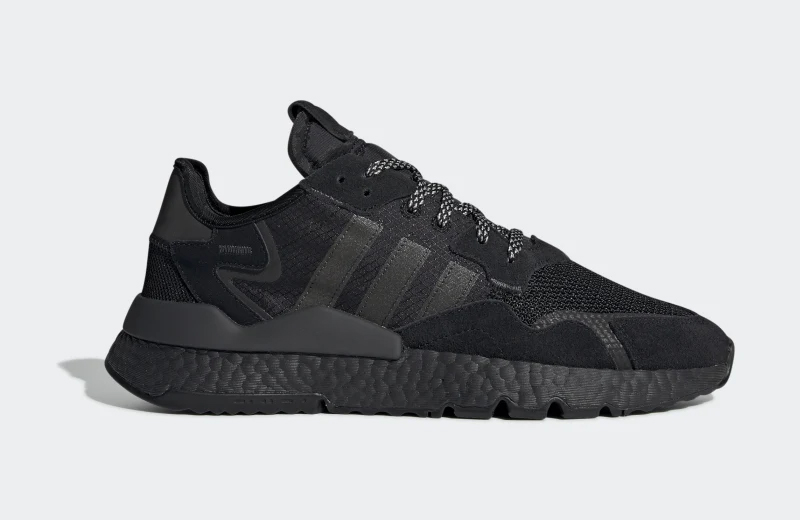 Triple Black (Men's Exclusive) – available at Commonwealth, Sole Academy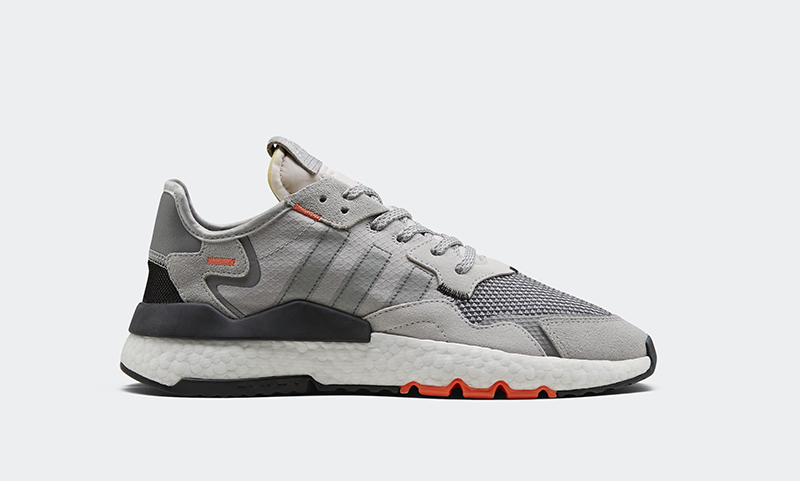 Grey/Solar Orange (Men's exclusive) – adidas Originals Neighborhood, adidas PH online