adidas invites us all to Run for the Oceans this June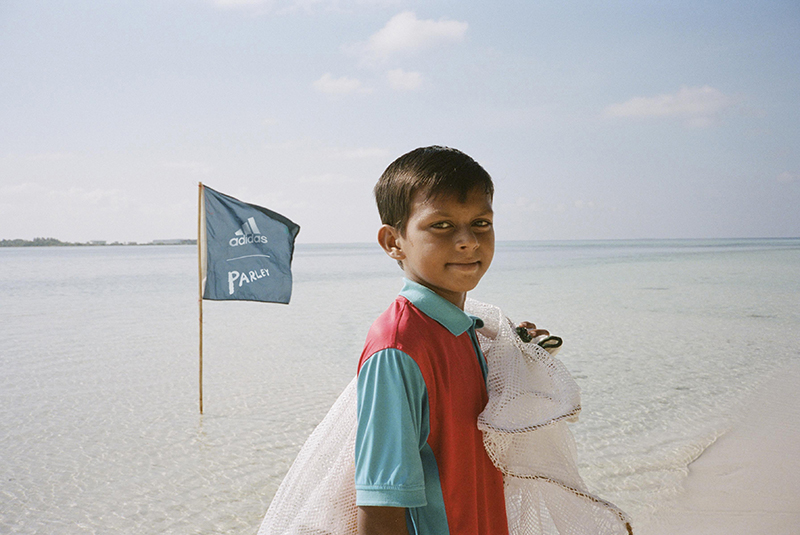 If you've been living under a rock these past few years, you must know that adidas has been pushing a lot of their efforts in reducing plastic waste in the environment. Together with Parley for the Oceans, they've invested $1M last year to support the Parley Ocean School Program to educate and empower 100,000 youth in affected coastal areas for our oceans. On June 8, 2019, Run for the Oceans is back witih an increased goal of raising $1.5M to further educate the future generations on the issue of marine plastic pollution.
This year, the 2019 Parley range will the adidas produce 11M pairs of shoes using upcycled marine plastic waste. For this year's Run for the Oceans, every kilometer completed between June 8 and 16, adidas will contribute $1 to Parley Ocean School programs, which will be used through the development and launch of the Parley youth activist platform.
With the aim of engaging more youth and to inspire a long-term behavior change, the platfomr will host a digital curriculum to equip schoolchildren with the skills, tools, and knowledge required to protect the planet's oceans. It will also act as a digital space where young people can come together, share ideas and gain access to events, mentors, and tools. Sign-ups open for the Parley youth activist platform on World Ocean Day (June 8), with the goal of bringing the Parley Ocean School Program to a global level.
Alberto Uncini Manganelli, General Manager Running, adidas, said: "The marine plastic crisis we're facing has become critically urgent. We effect it daily through the plastics we use and throw away. Every minute, the equivalent of a dump truck of plastic waste enters our oceans and by 2050, this could mean there may be more plastic than fish in the world's oceans. We know the stats and we're aware of the issue. Now we need action. adidas x Parley has helped spread awareness of the crisis facing our oceans but also contributed to finding solutions. Back in 2016, we created the first performance products with recycled ocean plastics and went on to produce six million pairs of adidas x Parley shoes by 2018, with a goal of making 11 million units this year, intercepting vast amounts of plastic from entering our oceans. We've come a long way and won't stop there. As a business we have committed ourselves to use only 100% recycled polyester by 2024. We are challenging our business and those around us to think about the decisions they make and how they impact the future, of not just our industry but our planet."
Cyrill Gutsch, Founder and CEO, Parley for the Oceans, said: "Run for the Oceans is an opportunity to celebrate the oceans, a place where runners unite to dedicate their time and energy and generate investment towards saving our oceans – this year, for our new activist platform, a global stage for the next generation of creators, leaders and thinkers. As the voice of our future, our youth make the most convincing teachers and best ambassadors, educating parents, industry leaders and politicians, and using media in the most native way. Youth are our biggest hope, since they are driven by the strongest of all motivations: their own survival. We are more than grateful for the generous support of our founding partner adidas. It allows us to grow the movement into a superstorm of change."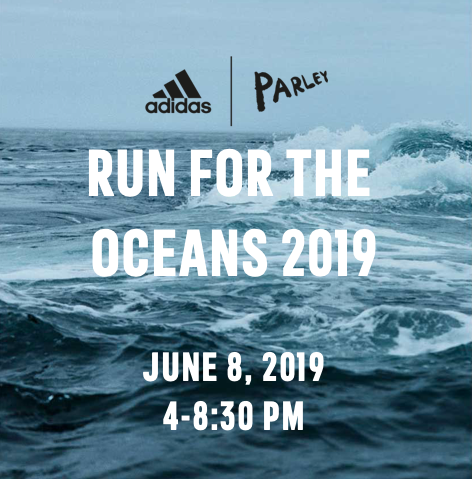 In time for this year's Run for the Oceans 2019, adidas introduces their latest Range of sports footwear and apparel which inlcudes the AlphaBounce+ Parley (seen below) and the AlphaBoost Parley. The new sneaker (AlphaBoost) features an ultra breathable and lightweight upper made from Parley Ocean Plastic yarn sourced from recycled plastic. What's new with the shoe is its dual-density Boost foam to work with the stability pods on the outsole.
To join the movement and Run for the Oceans 2019 between June 8 and 16, runners can sign up and track their runs by joining the Run for the Oceans challenge via the Runtastic (Joyrun) app. For every kilometer run, adidas will contribute $1 to the Parley Ocean School (capped at $1.5 million).
Do support the Run for the Oceans 2019 next week and run for an amazing cause from June 8 to 16. The adidas AlphaBoost Parley is now available in both men's and women's sizes via the adidas PH e-commerce store, Sole Academy and select adidas stores and stockists. The shoe retails for Php 6,500. The rest of the 2019 Parley range is now available online as well.
Follow the conversation at @adidasrunning on Instagram, Facebook and Twitter and using #RunForTheOceans.