48 HOURS AFTER: Free To Harden Day 2 part 1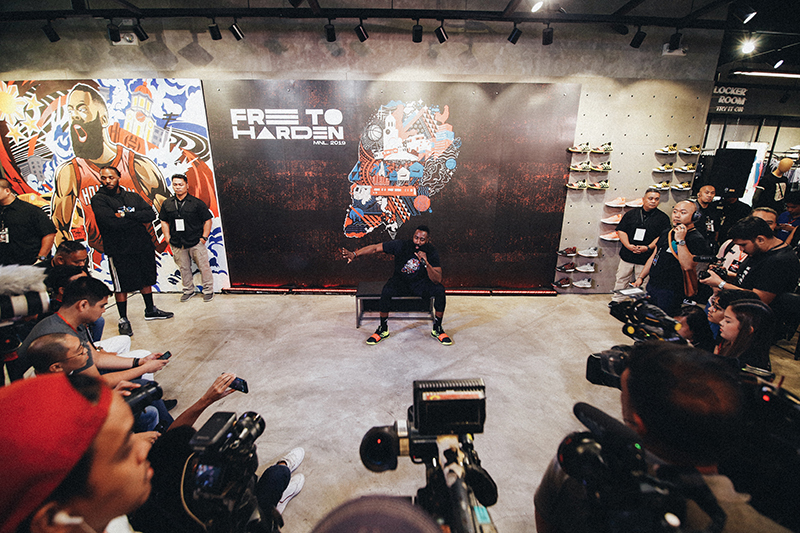 It's been roughly 48 hours since Day 2 of the Free to Harden tour here in Manila. To recall, Day 1 was an opportunity for James and adidas PH to give back to the community, as they traveled to UP Diliman to meet some inspiring people as well as a couple aspiring ballers. Day 2 was for the fans – a special meet and greet opportunity at adidas Two Parkade and the bigger Free to Harden consumer event at the SMX Convention Centre.
We were supposed to have some time with Harden on Day 3, but was scrapped as Harden had to fly back to China for the third leg of the tour. The first half of Day 2 wasn't really part of the plan. Along with a select group of media outlets, we literally spent the entire morning waiting for the Beard to arrive for our exclusive sit down. Harden arrived around noon (dude had to get a workout in to start the day; mad respect for that) and unlike what we see during post game pressers, James Harden was locked in and in the mood.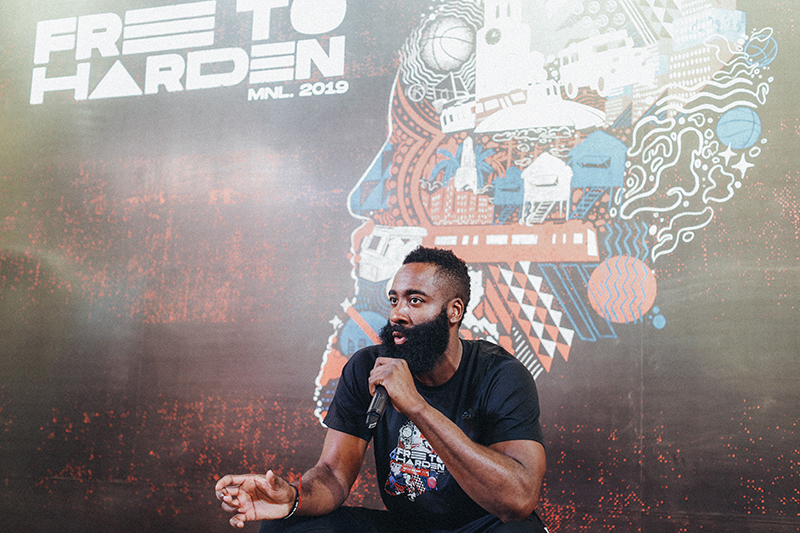 I've been covering sports and sneakers for over 15 years and fortunate enough to have met the game's biggest stars — LeBron, Kobe, DRose, KD, and the list goes on. These stars are used to it. They've been interviewed thousands of times and they usually have a memorized spiel, practiced lines, and answers to basically 'please' the market they're in.
James Harden, as much as people think he's all about the swag, was different. He was actually in a good mood; he was engaged. He answered everybody's questions as candidly as he could, and took time to sign balls, jerseys, cards, and even toys for the fans who were in attendance. It was actually refreshing to see one of the league's best be this spontaneous and easy to deal with. Looking back, our questions were so inconsequential (even I felt like our questions were a bit meh); the key takeaway here is that James Harden chooses to be himself (thus, the Free to Harden campaign), whether he's in front of fans or the media.
Keep it here as we go through the other events of Day 2 (official press conference and Free to Harden Freestyle Hub).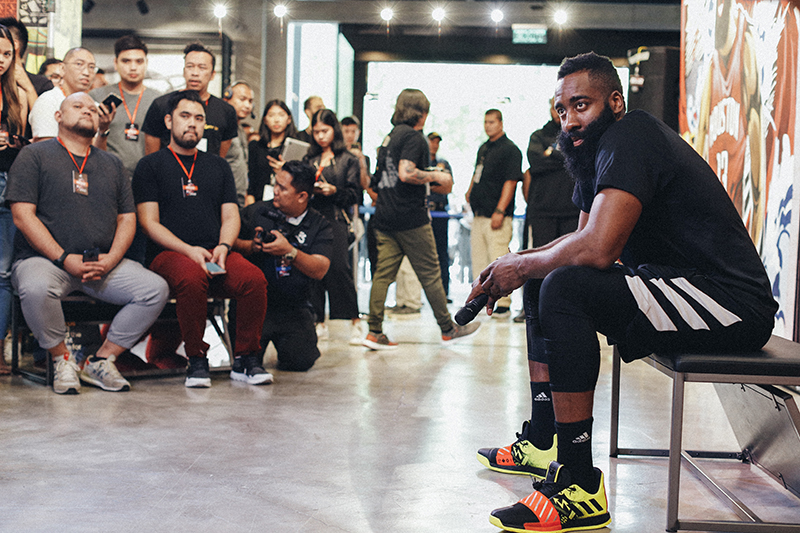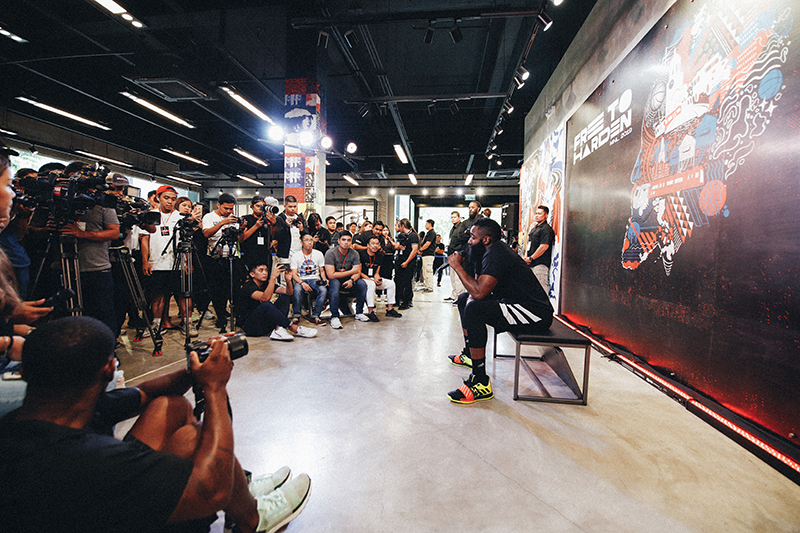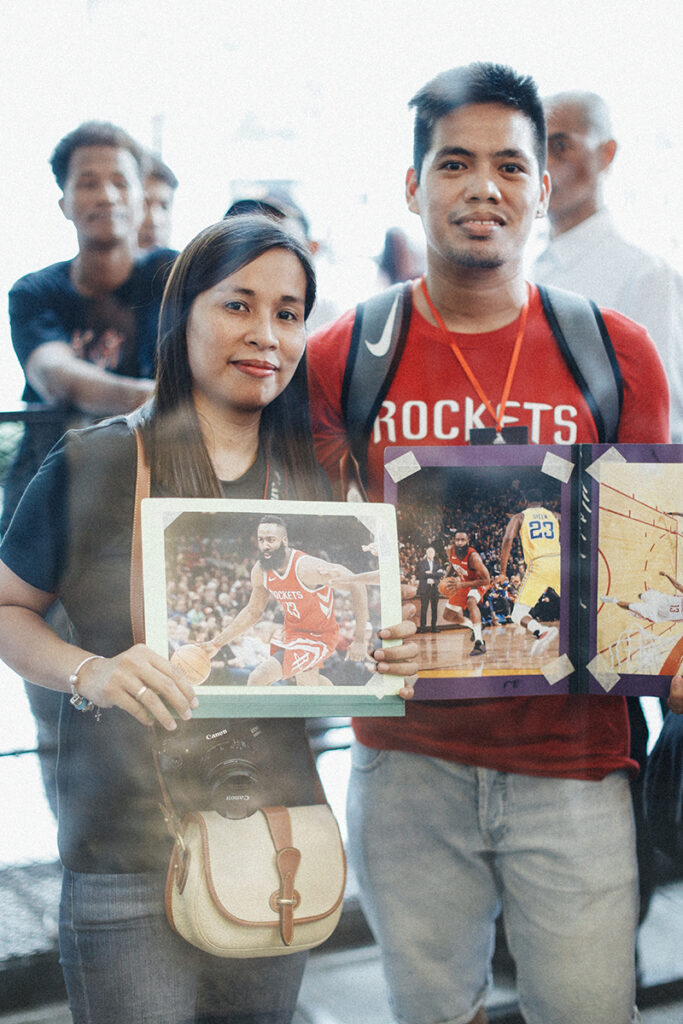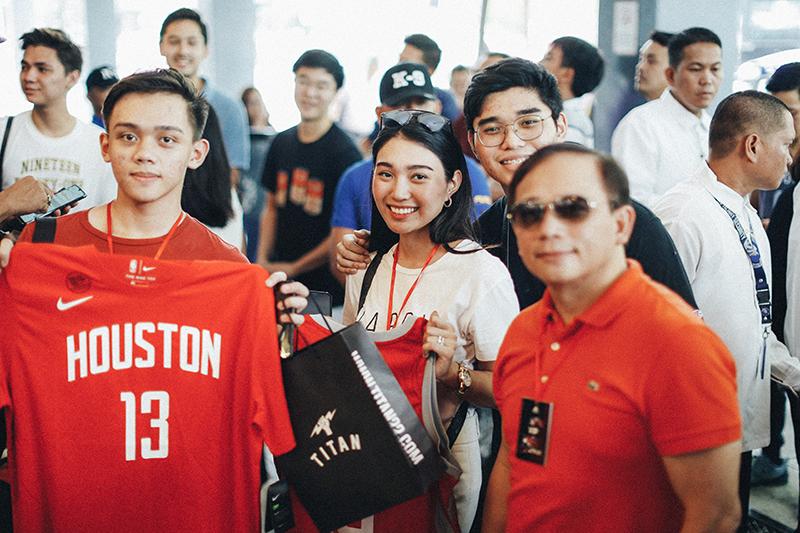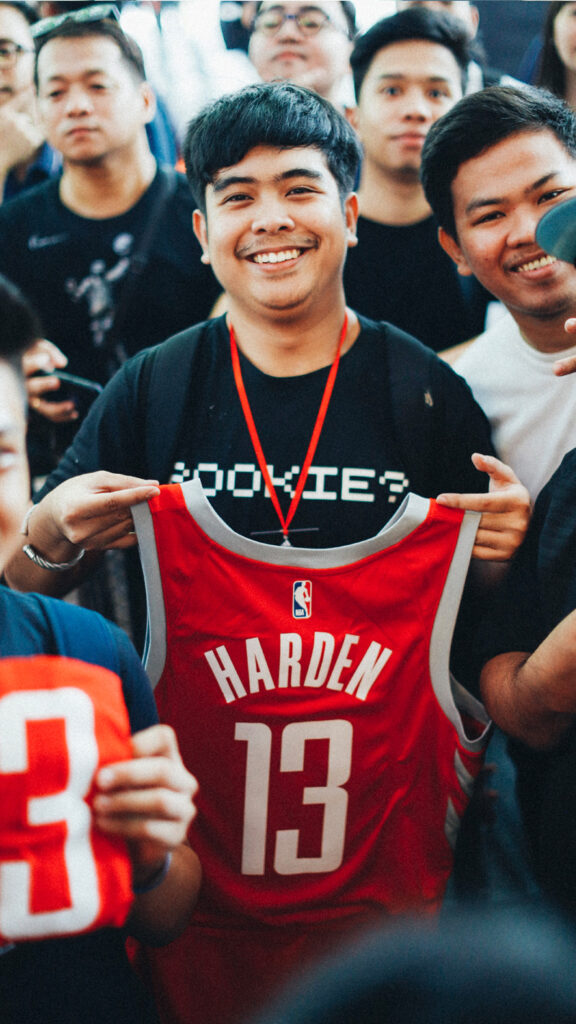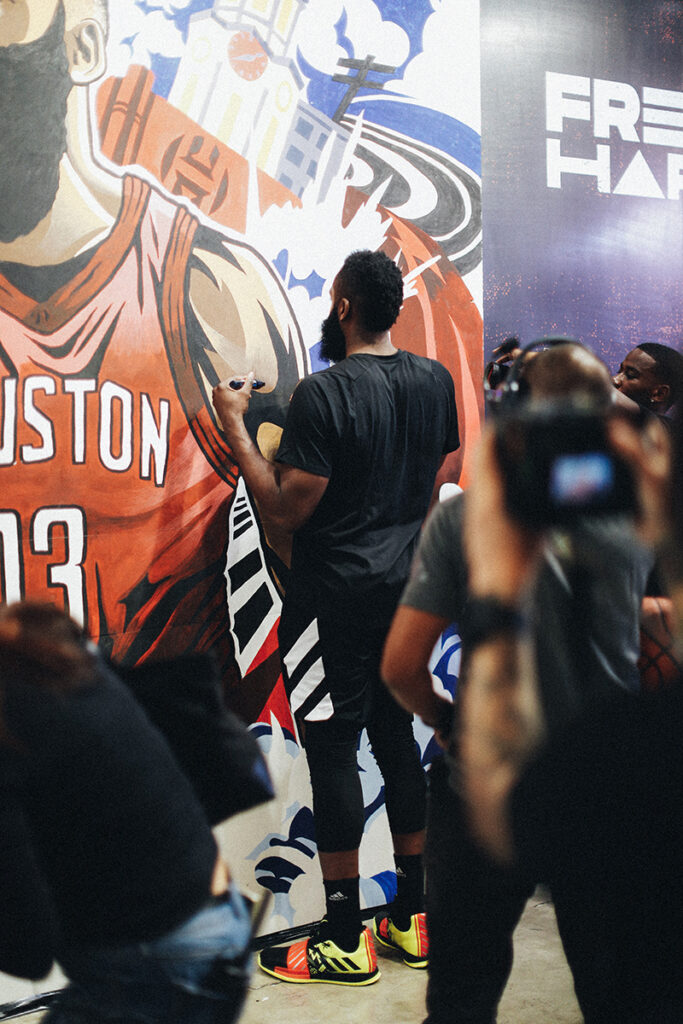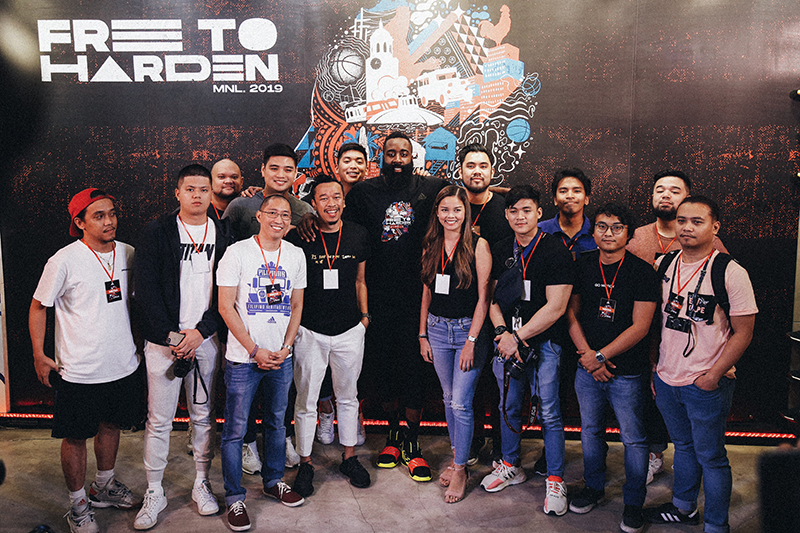 photos by Lester Victoriano